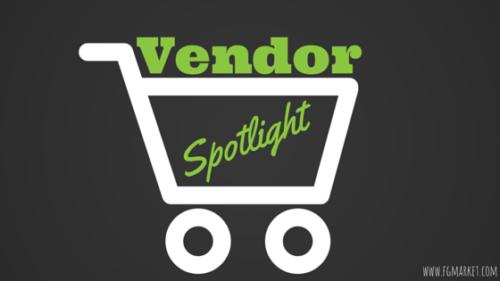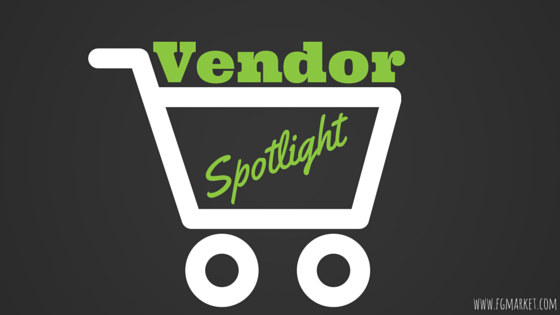 Like a lot of great products, this one started at home. Karen Peltier was laid off from her company in 2008 and used that time to experiment with different ways of making English Toffee. While she has been told for years from family and friends that she should sell her wares, starting a business in the middle of a recession was a big prospect. Still, she hit the pavement and sold her products during sales calls. It paid off.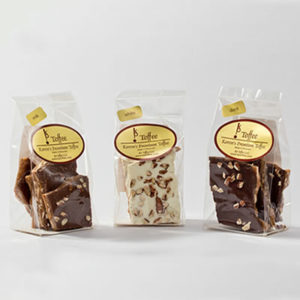 Today her product line includes many different types of toffees, including some we bet you've heard of, like the Key Lime flavor that is applied to the top of a toffee base and mimics a graham cracker. Or the Pumpkin Pie toffee, the perfect things for those who love all things fall. Their coffee Toffee is a Turkish blend of Berries Brothers Highlander Grogg, which is incorporated right into the chocolate and boasts butterscotch, caramel, and hazelnut flavors. It's like biting into a chocolate covered coffee bean.
The rich toffee is also used in their KP! Toffee Krunch, a hearty popcorn seasoned with toffee, and the KP! Toffee Pretzel Twist, which is both a salty and sweet offering that has chunks of pretzels coated with toffee and is then drizzled in chocolate. Once they found the perfect brand of the color and taste of cranberries they were after, they created White Chocolate with Cranberries; chocolate is sprinkled with pieces of cranberries and pecans. They have also added dark chocolate with sea salt. Who doesn't love this food trend? We just know that it's a perfect pairing for toffee.
KP! Toffee products are absolutely a great gift idea for weddings, corporate meetings, and gifts for friends, family, and clients. In fact, one of the things we love most about this company is their "pay it forward" approach to gift giving. They love when you remember the people in your life who make it better, from teachers and policemen to firemen and mailmen and honor them with a sweet treat, truly a great way to gift it forward.
As the holidays approach, it's a nice way to cross so many off of your list. May we suggest the 1 lb Toffee and Toffee Selection, this includes 1/4 lb of key lime toffee, 1/4 lb peppermint chocolate toffee, and a 1 lb container of milk chocolate toffee. The perfect stocking stuffer just might be 3 packs of 1/4 lb bags of Karen's Premium Gourmet English Toffee covered in milk chocolate, dark chocolate, and white chocolate.
KP! Toffee is also perfect for wedding favors, bridal showers, bridesmaid and groomsmen gifts, and reception dessert tables. Every batch is handmade using only the best ingredients. The bridal toffee gift baskets are even packed in attractive wrappings, and you can even get custom labels showcasing the bridal couple's names and wedding date.
Whatever the occasion, or even if there isn't one, KP! Toffee is a great idea. Check out these products made in the Midwest!