Give your customers a chance to unwind with handcrafted incense from The Dipper.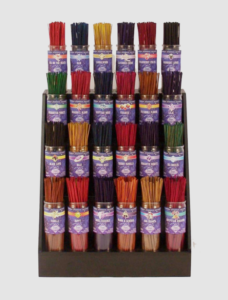 The Dipper was established in 1980 when the owner decided they wanted to create quality incense that suits the customer's needs. They started the business in a garage and originally sold the incense at local flea markets in Houston, Texas. All of The Dipper incense are handcrafted, fresh, and unlike most imported dry incense found in mass-market stores. 
The Dipper incense is known for its long burn time, and they offer a variety of different size incense. The most popular is the Big Stick, a 19-inch incense stick that burns for 3-4 hours! They also offer an 11 inch stick, and 1 and 2 inch incense cones. All their incense are available in bundles that are perfect for gifting! In addition to their incense sticks and cones, The Dipper has incense accessories available as well. They have dozens of cone and stick burners in tons of different colors and styles. 
With over 100 fragrances to choose from, The Dipper has something for everyone. Their most popular fragrances include Polo Blue, Money Blessing, and Baby Powder. The Dipper uses the finest essences available in their incense, including Madagascar Vanilla and Malaysian Patchouli. They also develop new scents regularly, like their newest fragrances Love Spell and Black Rain.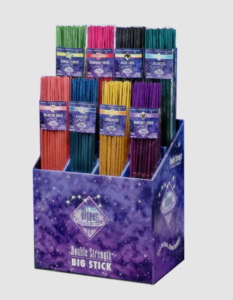 The Dipper's main focus is on wholesale business, and they offer several different options to fit any retailer! Start small with The Little Dipper with 24 packs of six different scents, or go big with the 20 Fragrance Big Stick Floor Display. The Dipper Incense are perfect for gift shops or other stores looking for a unique addition to their inventory. Most displays come with The Dipper branded stands and have eye-catching vibrant colors to attract buyers, and you can choose your scents for all but the Little Dipper collection. 
If you're looking for a fun gift or want to add a handmade item to your shop your customers will love, incense from The Dipper are the perfect choice! 
Find out more about The Dipper at thedipper.com!