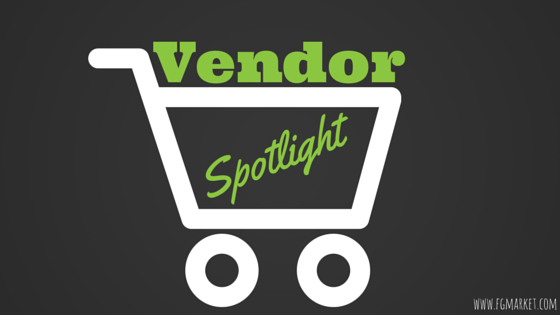 Necessity is the mother of invention. That's especially true in the case of Becky Yeager and her goat's milk skincare company, The Spirit Goat.
The Spirit Goat got its start 16 years ago "by accident," as Yeager recalls.
Her daughters, like many others, had bad skin allergies caused by store-bought soap. This gave Yeager an idea: what if she started making her own soap that could be safe to use for anyone with skin allergies?
She started out making soaps first but then moved on to other skincare products, such as lotions, balms, hair products, baby products, and more.
The Spirit Goat's products were originally made in Yaeger's home kitchen, but as the business grew, the shop had to grow as well. Today, The Spirit Goat has its own storefront and everything sold by them is made from scratch in their own shop.
One of The Spirit Goat's most popular products is their original goat's milk lotion. This product is made with a unique blend of goat's milk, shea butter, and skin-nourishing oils to moisturize your skin without leaving a greasy feeling that other lotions can leave. These lotions are free from any harmful chemicals that can irritate sensitive skin. It's great for babies, the elderly, or anyone with sensitive skin!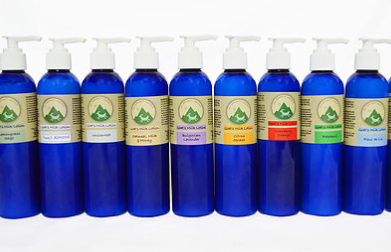 Aside from their original goat's milk lotion, The Spirit Goat also carries a variety of specialty lotions for all kinds of needs and skin types.
They have a variety of healing lotions for itchy skin, like their calamine lotion and bug juice lotion, as well as daily moisturizers that will revitalize damaged and broken skin, such as their face creams, eye cream, foot cream, and therapy cream.
And guys, don't think they've forgotten about you, too. The Spirit Goat has an amazing men's shaving cream that soothes the skin while providing an excellent glide for your razors. It's also made with 25% organic ingredients to ensure that you have a safe shave, every time.
They also have soaps, hand balms, beard oils, and mustache wax that feature manly, woodsy scents that any hardworking guy can enjoy. Try their Sandalwood or Bay Rum scented soaps today to get that unique, rugged, outdoorsy scent.
Let's not forget about all of the wonderful goat's milk soaps that you can find at The Spirit Goat; after all, that's where they began their soapmaking journey so many years ago.
They have scents to please every customer. Whether it's a fruity and refreshing scent, like Bear Lake Raspberries or Awesome Apple, or an earthy scent like Great Basin Desert or Lonesome Cowboy, The Spirit Goat has a soap fragrance for everyone.
If you have customers that are looking for rejuvenating, skin healing soaps, creams, and lotions, then they can find these products at The Spirit Goat, too.
They have lots of facial products like Acne Spot Treatments, Sugar Lip Scrubs, Hydrating Face Masks, and Anti-Aging Serums.
The products use organic and natural ingredients to combat the signs of aging, such as wrinkles on the skin and under the eyes. They are also great for daily moisturizing, to keep skin healthy and young looking.
When you need natural, goat's milk products that are going to revitalize and moisturize sensitive skin, there's no better place to find these products than at The Spirit Goat.