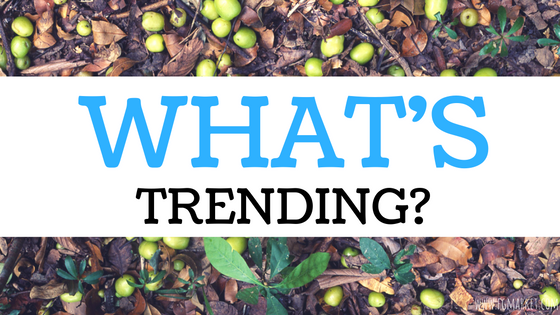 The Holidays are coming up quickly. Christmas, Hannakuh, Kwanzaa and other December holidays will soon be celebrated in homes all around the country. By now, you've probably stocked your store with all the products your customers will need to make their holiday celebrations great. But if you're still looking for last minute gifts that your customers will absolutely love, then check out our list of awesome gifts from some of our amazing wholesale vendors! Each one of these gifts is perfect for the holidays, and will impress your customers no matter what age, interest, or budget!
Are you looking for a crafty gift that will "Wow!" your customers? The folks at Cardboard Safari want to help you and your customers have a fun time constructing their own marvelous sculptures. Cardboard Safari supplies the pieces of the sculpture, and customers get to construct it, using locally sourced and 100% recyclable material. Check out their Fred Cardboard Moose Head.
Many people are going to be busting out the champagne, wine, and other holidays spirits for the end of the year. Capabunga wants to make sure their delicious bottles of liquor and wine don't go to waste, thanks to their reusable silicone cap! The Capabunga keeps your bottle liquid tight, and it can even rest on its side or upside down without spilling liquid. It's also made to resemble the bungs used to seal barrels during winemaking. It's the perfect gift for wine enthusiasts or customers who are looking to get into wine!
This company makes "gifts that celebrate the journey." What the journey entails is for you and your customers to discover. If you're looking to give customers cute, unique holiday decor options, then Blossom Bucket, Inc. is your place. Check out their Bag Snowman Face With Acorn Ears product, which is guaranteed to put a smile on anyone's face!
Do you own a game shop, or have customers that are crazy about card games? What about personalized gifts that are one-of-a-kind? If you answered "yes" to either of those questions, then you'll want to check out Shuffled Ink. Not only do they supply custom card games and tarot cards, they can also customize a deck of playing cards with any design you can imagine! It's the perfect gift for playing card collectors and enthusiasts.
The name might sound funny, but the product doesn't kid around. The Bubi Bottle is a unique water bottle that rolls up easily and makes storing it, or packing it on a trip, a stress-free process. The bottle is also BPA-free and can be heated in the microwave, or chilled for a cool drink. Don't want to use it for your favorite drink? The Bubi Bottle also functions as a nifty waterproof storage container.
The perfect piece of barware can often be the final key to a person's home bar setup. And Alchemade has the premium mugs, beer steins, mint julep cups, and kitchenware that can make any customer's bar the talk of the neighborhood. For a truly dazzling way to serve your favorite mixed drinks, check out their awesome copper mugs, available in a variety of styles and sizes. These cups are perfect for Moscow Mules, Rum, Whiskey, or any drink your customer desires. There's nothing better than drinking a chilled Moscow Mule in a genuine cold copper mug!
For more holiday gifts or gifts for any holiday, check out FGmarket's Holiday & Special Occasion wholesale category!