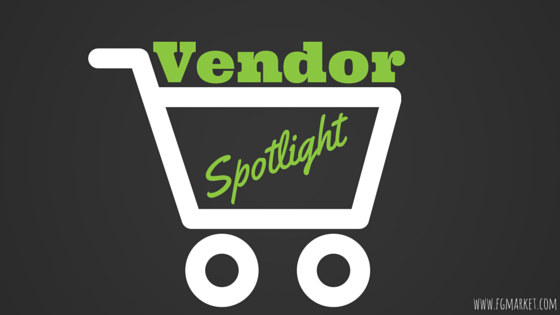 Searching for one of a kind decor that will stand out at your next event? The up-cycled wine and bourbon barrels at Sono Inspired are the perfect addition to any home that needs a unique twist!
Sono Inspired is family owned and operated, nestled in the Ozarks of Arkansas. The retired wine and bourbon barrels come from California and Kentucky, and the company strives for quality, special decor.
The original idea for Sono Inspired came with the plan to craft distressed bowls and trays from furniture lumber cut-offs.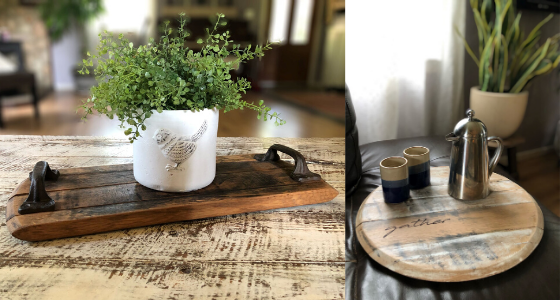 "We were gifted a barrel and we broke it down and made some of our original cheese trays and bread bowls," owner Jeremiah Reynolds said. "These received a strong response at our early trade shows and our product development soon was strictly focused on working with retired wine and whiskey barrels."
A stylish piece for any table would be a bourbon barrel lazy Susan in order to easily share appetizers or drinks among guests. Or serve it all up out on the patio with a bourbon barrel tray! No two barrel tops are the same, with variations in the wood and options to customize. You can be sure to have a true one-of-a-kind item!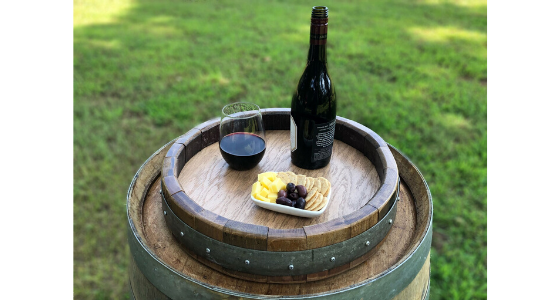 For those fancy parties, pick up a bourbon barrel cheese tray to layout beautiful charcuteries. Wine must go along with the cheese but don't throw away that wine cork! Instead, toss it into a customizable cork holder made from old wine barrels. Sono Inspired can adorn the glass front with an initial or family name or a fun quote such as "the best wines are the ones we drink with friends." And to save that special bottle or simply store one for future use, try the barrel tray that hangs easily on the wall, complete with hooks to lay a wine bottle in.
Whether for personal use or as any type of gift, Sono Inspired has truly distinctive products that are perfect for anybody with a love for wine or bourbon, or both!
---