Wintery weather is here to stay. There's no dodging the frigid weather this season. Thankfully, Hot Cherry Pillows provides the perfect solution to warm your body and soul this winter!
J'nelle Holland couldn't get rid of the chill in her feet during a trip to Europe, so she solved the problem, and founded Hot Cherry Pillows in 2010. A combination of soothing heat and a subtle aroma of cherry pie, Hot Cherry Pillows are the ultimate muscle relaxer and stress reducer.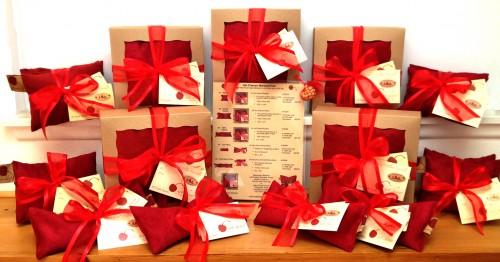 Simply heat the cherry pit pillow for 2-3 minutes in the microwave, and its unique fill of clean, hollow cherry pits retains the heat to deliver warmth where people need it. According to the American Spa Therapy Education and Certification Council, thermal produces the most profound effect upon the body.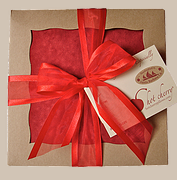 The Maraschino line of pillows is the perfect holiday gift. This line of ultra plush suede is washable and cuddly. It is filled with Michigan cherry pits that would normally go straight to the landfill, but Hot Cherry Pillows helps reduce the strain on the environment. Their various sizes will suit anyone on your holiday gift list: eye Pillows, neck Pillows, tummy pillows and double and triple body pillows. Everyone on customer's gift list could benefit from the warmth and muscle relaxation that comes with a Hot Cherry Pillow.
This winter doesn't have to keep you cold any longer, and those hard to buy for people on customers' holiday gift list now have a gift! Once customers have tried the first Hot Cherry Pillow, they'll want to buy the whole line!