The battle of form verses function is over. Zuo Modern offers stunning furniture that works for you. Zuo Modern is at the forefront of creative, modern solutions for home and office that are not only of the highest quality, but are modern and refined. Zuo Modern is always evolving with the ever-changing needs of the furniture market to ensure that their mission of design with value continues to be met.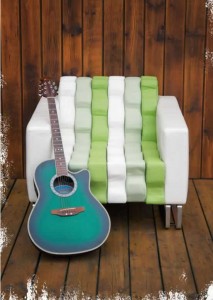 Clients today not only need reliable pieces, but they want their space to reflect their tastes. At home or at work, professionals today want their furniture to please the eye and serve a purpose. They don't have the time or patience for wasted space or cheaply constructed pieces. Zuo Modern makes certain that every item they offer serves a need and looks at home in the most sophisticated of spaces.
Zuo Modern is about fresh ideas executed well so that clients never have to choose between form and function. A variety of materials and an exacting eye for detail makes Zuo Modern the industry leader in modern contemporary furniture. Whether at home or at the office, Zuo Modern can surround you with quality high-end furniture that will give any space a creative, polished feel.
Modern contemporary furniture is about meeting a need with style. Zuo Modern's commitment to its customers means it is constantly finding creative ways to meet their needs with their renown sense of style and aesthetics. For Zuo Modern, it's about more than creating furniture; it's about serving their clientele whose needs have led Zuo Modern to create a diverse collection of the very best in modern contemporary furniture.