Everyone needs a little personal care in their life. However, what type of products do people like to use? What is on trend for this season? What type of personal care products need to be in your store? With school starting up soon, your customers will want to find products in your store that will help take the stress away. So, FGmarket has picked 4 products that we think your customers will love.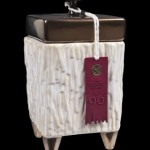 First, your customers need to set the mood in their home. Votivo offers aromatic candles that come in a variety of scents like, White Ocean Sands, Red Currant, Amberwood and Forgotten Sage. Each candle is hand-wrapped and hand-pressed making each one special. Plus, the gorgeous candle looks great and will fit in with any home decor.
Our next pick is a Body Warmer from Aroma Home USA. Who doesn't love something heated against their body to provide comfort? This body warmer creates a luxurious melting feeling against the skin. Just pop it in the microwave and your customers have a huggable body warmer that will never leave their side in the winter months. It comes in a variety of colors and provides true relaxation.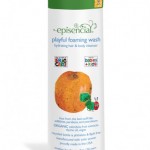 Next, we've chosen Episencial's personal care product line. This skin care line is the first to develop an all-natural and sustainable products for actively healthy families and their "green" values. It caters towards all skin types, even sensitive, made from all-natural ingredients, no unhealthy chemicals, manufactured under solar power, packaging made from sustainable products and uses juice extracts to create an amazing smell. Their 3 step product system features bathe, nurture and protect. So, it has got your customers covered.
Pure-Effects offers wonderful personal care products to nourish the skin. Their moisturizer and facial serum are a great finisher to relaxation time. Their facial serum is packed full of active ingredients and helps maintain a healthy looking glow. Also, their  moisturizer eye nourishment that stays with you day and night. It adds a smooth and silky texture and is great for all skin types. These products are definitely a great finishing touch.
These 4 products are a must to feature in your store. With school starting back up and the rush of holiday seasons, some relaxing products in your store are a great treat to your customers.
This post is brought to you by Personal Care Product Suppliers.
Use FGmarket's helpful vendor directory to help you find all your wholesale needs!