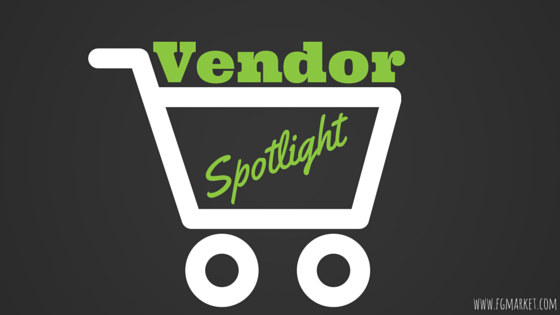 Forget about using your fingers to scrape off unwanted substances when cleaning the house. The Scrigit Scraper is here to help you save time and effort while getting rid of adhesives, glues and even grease!
Jay Feinberg crafted the Scrigit Scraper to solve his problem of quickly cleaning small spots of unwanted dirt and grime.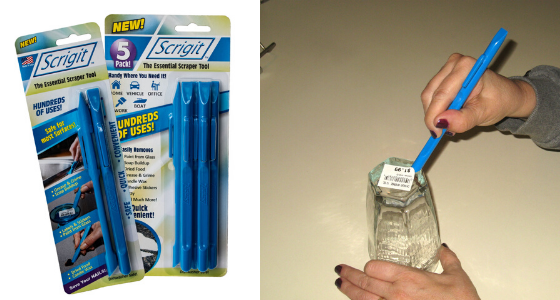 "I do most of the kitchen and bathroom cleaning, and a lot of household repair projects," Feinberg said. "I invented the tool because I found that there was no good small scraper tool that can quickly clean off small spots of unwanted substances, such as dried food, candle wax, dirt and latex paint splatters."
Even better, the scraper can get into hard to reach spaces such as corners, edges and shower door tracks!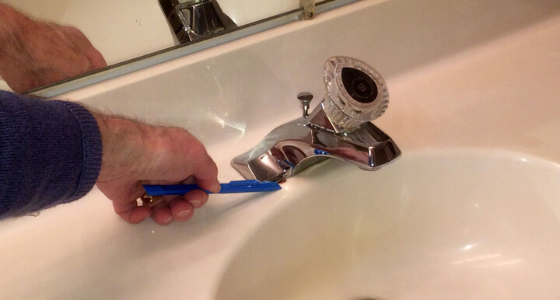 Feinberg said that people commonly use their fingernails to clean, but that can cause breakage. Some even use screwdrivers but that just scratches the surfaces that need to be cleaned. The Scrigit Scraper's unique cylindrical shape makes it easy to hold and carry, and the rounded or flat edges fit perfectly into edges and grooves.
Scrigit Scraper is great during any time of year, and the perfect unique gift. The tool is extremely versatile and provides a quick, safe, and convenient way to get rid of messes. Keep it in the kitchen, bathroom, car, workshop, boat, pocket, or purse and never be left cleaning up with your hands again!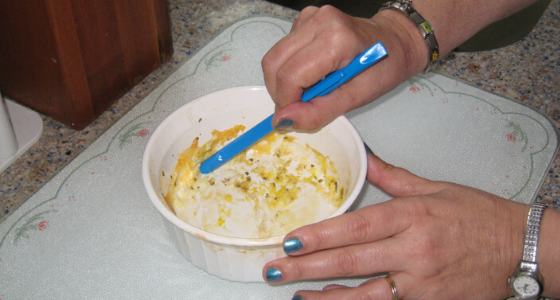 The Scrigit Scraper is made of a durable plastic called Eastman Tritan, which is similar in hardness to a fingernail. This makes it safe to use on most household or automotive surfaces. The plastic is softer than acrylic plastic, meaning the Scrigit Scraper can clean Plexiglass windows or other acrylic plastic surfaces. It can be easily cleaned with just soap and water and can also be used with common household cleaners, even those with ammonia. It is resistant to paint thinner, Goo Gone, gasoline, and acids, making it flexible for any cleaning situation.
Use the Scrigit Scraper for any and all cleaning needs around the house and never break fingernails or cause scratches again. And check back soon for a new product; the Scrigit Scraper team has a new introduction early this year!
---