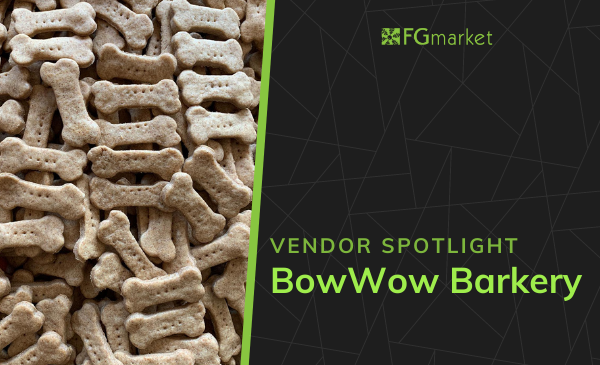 Gift your furry friend tail-wagging treats from BowWow Barkery!
BowWow Barkery was founded in 2015 with a goal to provide treats with wholesome ingredients for pets. Owner Leigh Greenlaw Kilby started baking when her parents' dog couldn't have the store bought treats he loved because of kidney issues. He loved these new treats so much she began making them for all the other dogs in the family!
Each treat is meticulously baked with human-grade products, and have no preservatives, artificial colors and flavors, or byproducts. Their handmade treats come in a variety of flavors like Peanut Butter Tail Waggers and Crunchy Cinnamon Woofers. You're sure to get four paws up from your favorite family members!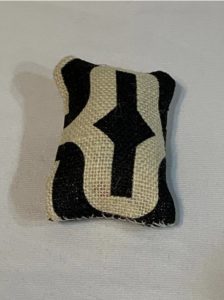 BowWow Barkery hasn't forgotten your feline friends! With a wide range of toys for both cats and dogs, including Cat Nip Sacks, Squeaky Bones, Kitty Kicking Sticks, and Snuffle Mats, they've got something perfect for all the four-legged friends in your home!
The Cat Nip Sacks are great for play and exercise at the same time. The toys are machine sewn for durability, and filled with a spoonful of homegrown, organic catnip. Your cat won't be able to resist! The Snuffle Mats are a good mental exercise to keep your dog happy and healthy. You can hide their food or your new BowWow Barkery treats for nose work, rooting, or to slow down a fast eater!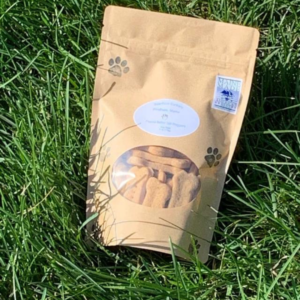 Their dog treats are dehydrated for a longer shelf-life, lasting around two months in the refrigerator, or eight months in the freezer. To make sure you're choosing the right product for your pup, you can see the full list of ingredients for each treat on their website.
If you're looking for the perfect treat for your dog or cat, or can't find the right gift for your pet-obsessed friend, look no further than BowWow Barkery! Visit their website or their Etsy page now to find your dog's new favorite treats.
---