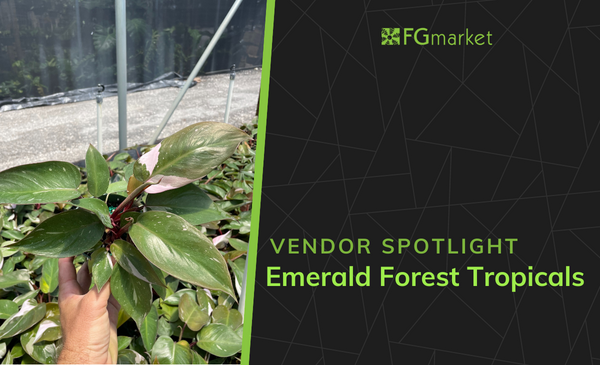 Turn your shop into a tropical oasis with Emerald Forest Tropicals!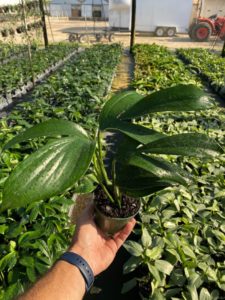 With a special love for plants, June Pinto founded Emerald Forest Tropicals in 1994. She wanted a way to be involved with plants on a daily basis, and encourage other people to love them too! Using their 28 years of experience in foliage, they have grown to carry over 3,550 varieties of premium quality plants and participated in exclusive projects nationwide. With its competitive pricing and extensive collection, Emerald Forest Tropicals puts its customers' needs first.
Emerald Forest Tropicals strives to be a one-stop shop for its customers. Their goal is to simplify the ordering process and get you what you need—fast! With everything in one spot, you are sure to get their amazing quality plants exactly when you need them. They offer shipping year-round in their temperature-controlled trucks, so no matter the season or where you are, you're sure to get the best quality plants every time. Not located in the United States? No problem! They are certified to ship to European Union countries, and even send plants to Canada and the Caribbean Islands.
You can find the largest selection of tropical and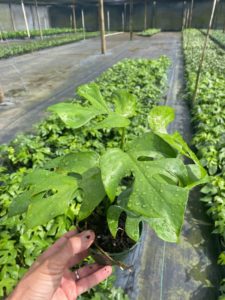 blooming plants at Emerald Forest Tropicals. Not only are they a wholesale company, but they grow a large selection of their own products as well! You can browse their premium foliage collection on their website to see all of the unique items they have to offer. From your bread and butter plants to the newest in the industry, they pride themselves on offering the most extensive varieties of foliage. You can expect to find many varieties of even the most common plants like their Philodendrons!
If you're looking for more exotic varieties, look no further. Emerald Forest Tropicals carries a large range of plants! Some popular varieties include Hoya, Ficus Lyrata, Carnivorous, Cactus, Succulents, and more. Check out their monthly availability list to see what's new in store! They update their list regularly to add new varieties and keep their stock fresh. You'll want to make sure you stay up-to-date on their restocks!
Whether you are a garden center, landscape designer, or retail florist, you can fill all your plant needs with Emerald Forest Tropicals. They strive to be your number one pick for premium wholesale foliage with quality customer service and beautiful, healthy plants. Check them out to see how you can enhance your plant offerings today!