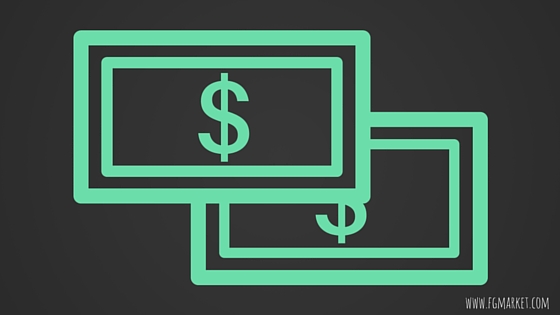 Successful entrepreneurs usually don't start with riches and fame (well, that is, unless you're Donald Trump). Most had to work hard to get where they ended up, overcoming obstacles as daunting as poverty, education, resources, and more.
If you ever feel like quitting, and don't think your dreams could ever become a reality, just remember these 7 famous entrepreneurs and the steps they had to take to achieve their dreams!
Henry Ford
Ford grew up as a farmer's son, a profession that is generally considered blue collar and low wage. But Ford set out to achieve his dream of giving every person in America the opportunity to afford an automobile. He installed a mechanized assembly line in his factory for the Model T, to make production cheaper and faster. He also gave workers a $5 a day pay rate, which was, at the time, very good. His company would, of course, go on to be world renowned, and the Ford Motor Company has a current market value worth $63 billion.
Steve Jobs
Although he was most well known for being one of the co-founders of Apple, and the inventor of many of the devices we use today, Steve Jobs started Apple in a very humble setting: his parents' garage. Along with co-founder, Steve Wozniak, the Apple company grew from a simple idea to make home computers smarter and better for everyone, to a company worth $741 billion. That's success.
Sam Walton
Walton opened up his first retail store in 1962, in Rogers, Arkansas. The store sold simple household items and was opened with only $25,000 — $20,000 of which were borrowed from Walton's father-in-law. Walmart is now one of the largest and most successful retail chains in the world, and has a market value of $261.3 billion, as of 2015. Walton even had the title of richest man in the U.S. at one point, before Bill Gates took that title over years later.
Hewlett & Packard
Bill Hewlett & Dave Packard, founders of computing company HP, started their business in 1939 with just $538 worth of assets. They developed the technology for an audio oscillator in a very small garage, but, as we all know, that one small bit of technology completely changed the way the tech industry would develop over the next 70+ years. One of their first customers was Walt Disney Productions, which bought eight of their Model 200B audio oscillators, which were used to test the surround sound audio systems in theaters for their 1940 movie Fantasia. HP's current market value is $57.9 billion
Jan Koum
Jan Koum might not be a name that's as easily recognizable as Steve Jobs or Henry Ford, but his rags-to-riches story is probably one of the most compelling. As the CEO and co-founder of popular messaging app WhatsApp, grew up dirt poor, after his family moved to the U.S. from Ukraine when he was 16 years old. His family was forced to live off of food stamps for a majority of their time in the U.S. But after the launch of his app in 2009, he found success. Facebook recently bought the messaging app for $19 billion, and Koum's net worth is now more than $6.8 billion. Talk about coming from nothing!
Howard Schultz
The founder of popular coffee chain Starbucks probably wouldn't have been able to afford a cup of coffee that so many of us enjoy today when he was growing up. That's because Howard Schultz grew up in a poor Jewish family in the Canarsie Bayview Houses of the New York City Housing Authority. He found success in sports, gaining a scholarship to Northern Michigan University in 1971, becoming the first person in his family to attend college. He took over Starbucks as CEO in 1987, which, at the time, was comprised of only 60 shops. He grew the company to the more than 16,000 outlets that it is today. Starbucks has a current market value of $70.9 billion, and Schultz's personal net worth is $2 billion.
We hope that you find inspiration from these awesome stories of trial, tribulation, and success! Even when you think you can't achieve your dreams, remember, there's nothing to difficult to overcome!