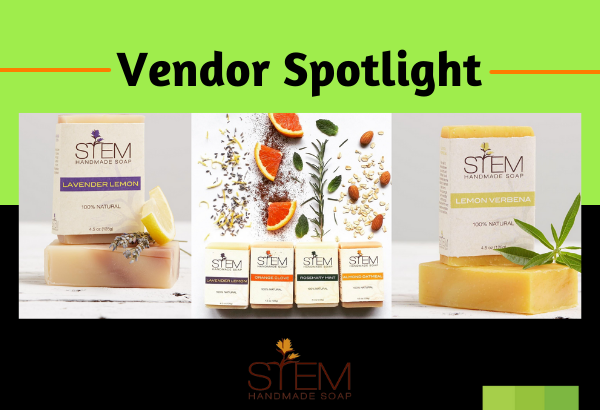 STEM Handmade Soap was born through hard work, dedication, and a dream that started in a basement. What began as a simple science experiment in founders Dave and Steve's basement in Lakewood, Ohio, later became a venture that now services consumers and retailers across the country.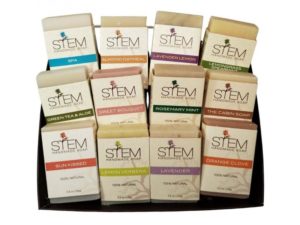 With a background in biochemistry, they were able to craft a recipe for the perfect bar of natural soap that's great for both skin and the environment. Caring deeply about the ingredients in each of their products, STEM Handmade Soap is proud to offer its customers a variety of products that help your skin become the best it's ever been.
Explore a variety of handmade soap products scented with essential oils for a soothing skincare experience. Supplying products such as soap, lotion, body butter, and more, there is something available for any skincare preference. STEM Handmade Soap chooses each ingredient with care to ensure no harsh chemicals will leave your skin dry or cracked. By using glycerin and avoiding lye, you will immediately feel a difference in how STEM soaps make your hands feel compared to other store-bought brands.
Providing a variety of aromatics, STEM Handmade soaps ensures that their fragrances reach various consumer preferences. Check out some of their soothing aromatherapeutic scents such as lavender eucalyptus, rosemary mint, and lavender lemon. Aiding in lifting mood, reducing stress, and providing more energy, these scents are great for those customers who need a way to relax at the end of a long day.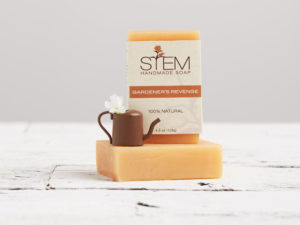 With the holiday season right around the corner STEM Handmade Soap is ready to help you make all of your customer's bath and body dreams come true! With their gift sets, your customers can give an all-natural gift that anyone is sure to love! Whether it's bath bombs, a year's supply of soap, or a gift set that includes an array of STEM products, these sets are all your customers will be wanting for Christmas this year. Gift your customers the gift of good skincare this year and allow STEM Handmade Soap to assist you with all of your bath and body needs.
---
Find out more about STEM Handmade Soap at
www.
stemsoaps.com!