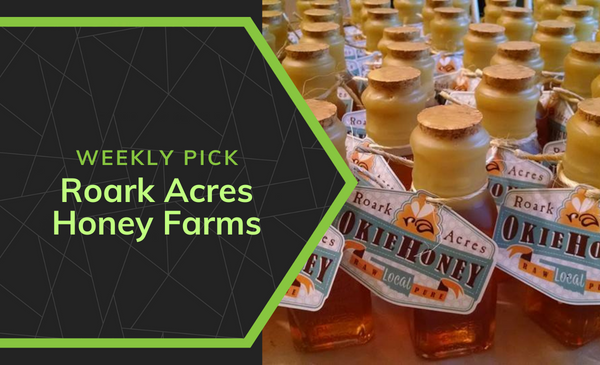 Experience the down-home country atmosphere with Roark Acres Honey Farms!
Roark Acres is a family-owned honey farm that's passionate about bees, honey, and all the goodies they derive from the hive. They try to utilize everything the bees have to offer to create a variety of all-natural honey products made right on their farm in Oklahoma. Roark Acres continually works to create innovative products for home and self-care needs alike; ranging from infused honey to lotions, lip balms, and more!
Find out more about Roark Acres Honey Farms in the video below or at www.roarkacres.com!