Finding the perfect pieces to display throughout your store could be the most critical decision. The tough part comes in at the very end when finding the best pieces to fill all the spots without looking like clutter.
BBDZIGN is the number one provider of retail acrylics. They can provide your small business with easy revenue in a small amount of space.
Customized For You
Key chains, travel mugs, magnets, mini magnets, and coasters are the featured items at BBDZIGN. Instead of more stock, the best plan is to carry more versatile stock, items that have the ability to be more than one thing and appeal to more than one demographic. Each of these items is sold blank. That means that each item can be fully customized to your customer's liking. All that is needed for the customization is a photograph and it will easily slide into the holder.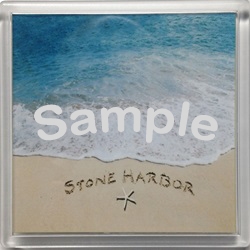 Custom Coaster
Helping Small Businesses
While helping retail shops and stores is important, another focus of BBDZIGN is the ability to help artists and photographers. Featuring your artwork and distributing it throughout your neighborhood, city, state or even country can be extremely tough and expensive. That's why distributing that artwork in fantastically made acrylic pieces is the perfect move. All of these pieces will complement the artwork to show just how beautiful it is. The acrylic also won't take away from the beauty.
Blank Acrylic Keychains
BBDZIGN offers excellent customer service with orders to ensure you have what you need when you need it, and all shipments can be delivered in as little as 3-5 days. They believe keeping customer service at a premium is a very important part of their company, and are committed to meeting your needs in a timely and efficient manner. So if you're looking for versatile products that will allow you and your customers more options, you want snap lid acrylic products from BBDZIGN!