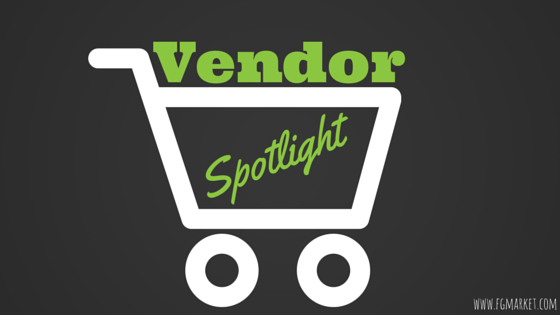 Take your event from nice to stunning with functional and stylish portable archways, partitions, gazebos, pavilions, and display props from B & C Mortensen Wood Products, Inc. These touches of elegance are easily assembled, and they offer a plethora of options.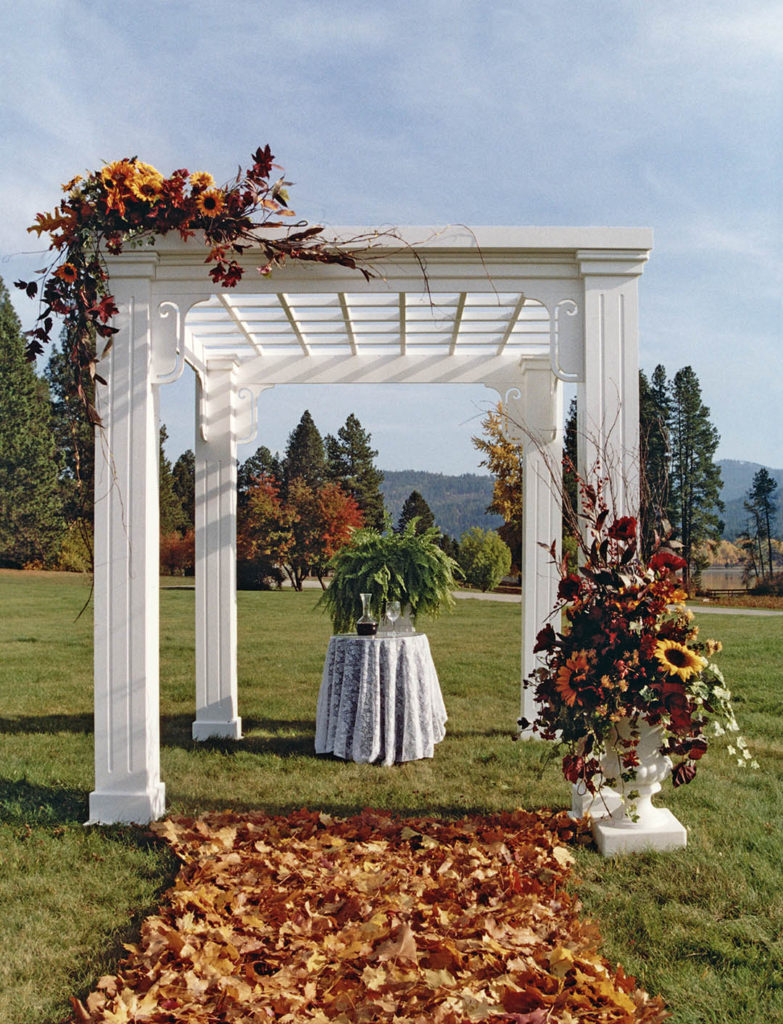 The goal at B & C Mortensen Wood Products is to offer the finest quality and most rentable props on the market. To do that, they constantly upgrade their materials and techniques. And it shows. All of their pieces have been made in a handcrafted, traditional way and are under strict quality control. Their products are made from wood because it is lightweight, does not rust, is easily touched up, is sturdy and rigid, and has the look, warmth and feel that customers prefer. They work painstakingly to ensure that you have a piece that will look perfect, while still being functional and relatively easy to use.
Their canopies look deceptively like a permanent structure, but have the portability you need thanks to its reinforced keyways and interlocking roof. No tools or hardware are even needed in this piece that will serve as a focal point for your event. If you prefer the look of lattice, they offer a lattice canopy with a pitched roof.
If you prefer a darker wood, they have a deluxe canopy in a fruitwood color. Their most popular arch is the deluxe archway and features a fully latticed arch. Another popular choice is the cape winds arch available in white or a fruitwood color; it's a sturdier piece that comes in lattice or standard. Going beyond the standard choices, consider the love arch, aptly named due to its heart-shaped design. The lattice arbor is more simple but just as elegant.
Don't make the mistake of thinking B & C is just for weddings. They have backdrops that would be the perfect thing for prom pictures or an anniversary celebration. One way to enhance a backdrop is to add sheer curtains and backlight them. Adding bouquets of flowers is a nice pairing for the Tuscan backdrop. Panels are sold individually and are hinged in sets of two, three, or four. Just one more way they are giving you more than enough options for your special event.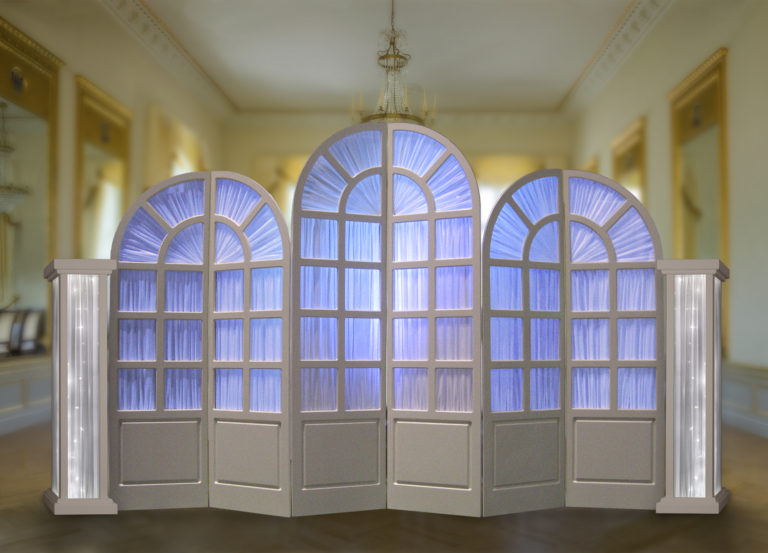 To finish it off, they offer workstations, easels, display risers, guest book stands, columns, a kneeling bench, aisle posts for plants, a portable bar, and even a wishing well.
If that isn't enough, they can help you out with any custom needs you have, in a wide range of finishes and colors.
To make your event as special as it can be, give B & C Mortensen a look!