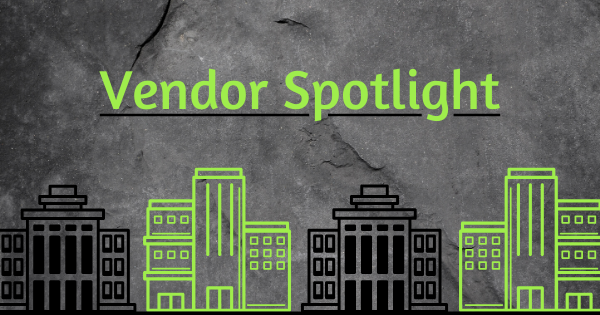 Beautifully crafted goods connecting people around the world to inspire change and create a better way of living for the artists that create them.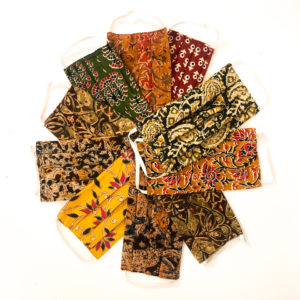 Inspired by beauty, Kanti Goods is a social enterprise that supports artisan worldwide. When mother and daughter Ernestine and Coco began their journey in the creation of Kanti Goods, they had one goal in mind: to support women and small-scale artists around the world by providing them with jobs so that their families and communities can thrive. Through empowering these artists, they can help create a positive impact on these communities, helping them acquire new skills, opportunities, and economic opportunities for their families. Kanti not only inspires beautiful changes within the world, but it means beauty in the ancient language of Sanskrit, and each beautiful good is infused with a beautiful story.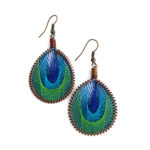 Kanti Goods provides many different products to the world market; however, one, in particular, has become very important to the world in the last few months. As masks around the world have become a necessity during the rise of a global pandemic, artisan artists have put their own touch to help create an impact and provide people with goods that keep them and their families safe. Each facemask is elegantly printed with fabric that encompasses the harmony of the culture in which they are made. Made by an organization that supports women survivors, these masks not only keep those around you safe but also support a beautiful cause and create change within the community they come from. Each mask is hand made in India and is made to fit comfortably with a double layer of soft fabric and stretch loops that can be washed so that you can wash and re-wear them regularly. These fashionable masks complement any outfit you may wear with them and create a statement piece that shows off your sense of fashion.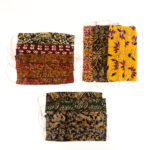 Alongside the facemasks, Kanti Goods provides several different varieties of products that are great for many occasions. Custom made goods from Kanti Goods are where imagination meets creativity. With various custom and semi-custom goods, there are many options to choose from that make great gifts for any event. Say thank you at trade shows or corporate events with custom gifts that are inscribed with the company logo. Celebrate your special wedding day with lovely gifts for both bride, groom, and wedding parties. The possibilities are endless with the beautiful craftsmanship that is provided by Kanti Goods. Enjoy the beauty of the world with Kanti Goods. Be beautiful. Be Kanti.
---