Decorate your space with high-quality amaryllis bulbs from Let'em Bloom.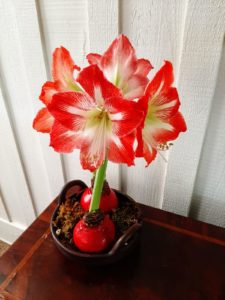 Let'em Bloom got its start in 2019. Owner Mac Mitchell was living in Chile when he met an amaryllis flower farmer looking to grow his U.S. market. Mac pitched the idea of creating a high value product for the home decor, design, and gift markets using the low-maintenance amaryllis flower. Amaryllis bulbs don't need to be planted or watered, making them a beautiful living décor item for any space!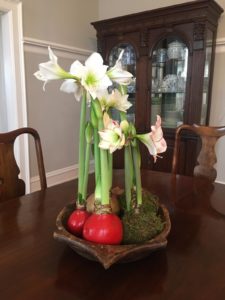 Let'em Bloom uses the healthiest amaryllis bulbs to ensure your customers are getting the best quality product. The bulbs can be planted, but Let'em Bloom offers several no planting options! The waxed, mossed, and glittered amaryllis are three popular options that make stunning gifts and home décor.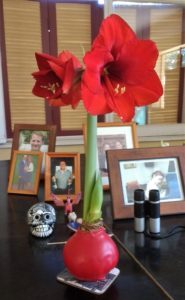 Add an artistic flair to any living space with the mossed amaryllis bulb. The glittered bulbs make a great holiday decoration or gift. The bulbs will flower more than once for a gift that keeps on giving! Let'em Bloom also has bulbs for planting, so you can enjoy the colorful blooms every year in your garden! 
Amaryllis bloom from December to June, and have a flowering period of 7-10 weeks. The bloom period makes them the perfect choice for a holiday party or to celebrate the spring season! Let'em Bloom has a direct connection with one of the best amaryllis producers in the world, giving you access to these stunning flowers no matter the occasion. 
Add this unique product to your business today!
---