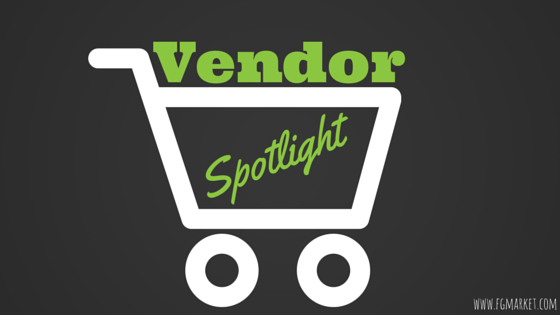 Stunning, handcrafted porcelain jewelry is an age-old product that can be found in retail stores around the world, but have you ever seen porcelain jewelry made through the millefiori technique?
Blue Bus Studio, a Durham, North Carolina business, is led by founder and chief artist Tim Garvin. Garvin is MFA trained in ceramics and metals, and has been working with these materials for more than 35 years. This has led him to perfect a unique technique of clay-crafting known as the millefiori technique. His great line of handcrafted porcelain jewelry will please your customers, and make them want to keep coming back to buy more!
The Millefiori Technique
Tim Garvin uses this technique, along with more than 500 different colors of clays, to create his extremely detailed and intensely colored pieces.
Jewelry For All Occasions
The jewelry made by Blue Bus Studio goes well with any style and setting, including formal gatherings, casual nights out on the town, work attire, and when your customers just want to show off their trendiness!
Some of Blue Bus Studio's most popular products are their reversible pendants and earrings, and their bracelets.
The same goes for their reversible earrings. These porcelain dangling earrings feature sterling silver French hooks, rubber earnuts for security, and a gorgeous 7/16″ x 7/16″ porcelain pendant, featuring two beautiful designs.
Their cabochon bracelets feature small porcelain beads attached to a plated steel bracelet finding. Each bead is a unique design, and the bracelets are available in 6, 10, and 11 bead variants.
Blue Bus Studio is constantly innovating new patterns and colors, and they've recently added 8 new patterns to their porcelain jewelry options. These include: river, kiwi, royal, mojave, gypsy, ceci, ocean, and jericho!
There's no doubt your customers will find the exact piece of jewelry, and the right pattern, to match with any style!
Blue Bus Studio excels at making porcelain jewelry pieces using the ancient millefiori technique, and customers will be pleased to know they're getting jewelry that's both beautiful and elegantly made!