Do your customers come into the store looking for drink identifiers? And not just the ones that fit on a stemmed wine glass, but something that can be used on any drink container, including plastic and other types of cup? It may sound too good to be true, but these adaptable drink identifiers exist, and they can be found at Boozebling!
Versatile Design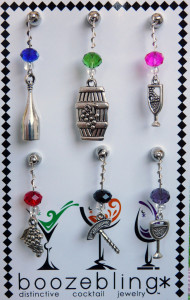 Drink identifiers have typically been an item that your customer would place on the stem of their wine glass giving it a unique look so they may identify it as theirs. This company has taken that concept and expanded it to include any drink container. Absolutely no stem necessary. So how does it work?
It's simple. Each piece is handmade, and their versatile design ensures they can adhere to any type of drink container. The secret is in the magnet. Simply pull the magnet from the base, place the magnet on one side of the cup or glass and place the base on the other side. Regardless of the container's makeup, the sides connect holding the identifier in place. It even works on Solo cups. Brilliant!
Variety of Choices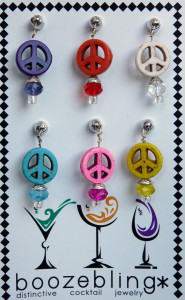 And because each of your customers has a unique personality, this bling is hand crafted in a variety of styles and options. Your customers will be enchanted by the Christmas Time theme and shivering for the Halloween Haunts. Do you have customers who love dogs, butterflies or even golf? With all these options, they are sure to find bling that speaks to them.
Even better, each pack comes with six different pieces of bling. That way everyone at the party can have one!
Nobody wants to risk drinking after someone else at a gathering. With Boozebling, you can give your customers confidence that the cup they're drinking from is their own!