Summer is right around the corner and that means parties with friends, family cookouts and weddings. Don't fret about finding the perfect drink recipe. Have you met Lucille? Bring her to the party! You'll always receive a perfect mix of dry spice blend from Lucille's Bloody Mary Mix, just like the 1940s style concoction.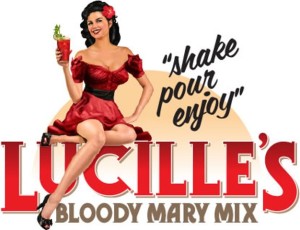 The war was over, young couples were rediscovering peacetime pleasures and cocktails were taking off. Duke and Lucille never said no to a good time with friends, and their favorite cocktail was born at a weekend card game. From this day forward, Lucille made it her quest to try every Bloody Mary mix she could find alongside her son, Gary.
He began formulating his own mixture that combined different dry spices and herbs until finally the perfect mix was found. Gary began sharing the goodness with his friends, and they encouraged him to start packaging and selling it. You can get the same mixture Gary first made years ago!
From Mild To Hot
Featuring three special blends, Lucille's Bloody Mary Mix won't let you down. The first mix is the Cajun Hot. Taking a cue from the culture that gave the world Tabasco sauce, this mix cranks the heat all the way up. Peppery on the palate, Cajun Hot will spice things up in your Bloody Mary. This mix is also great on barbeque ribs!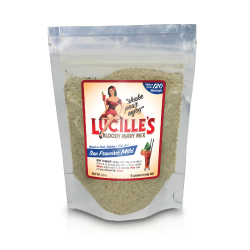 Next is the New Orleans Nippy. Mardi Gras meets Delta Blues in this mixture, bringing some more sizzle with some heat for your Bloody Mary or seafood.
Last, but certainly not least, is the San Francisco Mild. With a taste as cosmopolitan as the "City by the Bay," the mild mix makes a crowd-pleasing Bloody Mary. Also pairs well with meat dishes, pasta and appetizers.
No matter your preference, Lucille's has the Bloody Mary mix for your taste buds. Years of research and tweaking have made this the go-to concoction to please all patrons. Stock the shelves with smaller 4 ounce bags, or go big with the 32 ounce resealable bag. From mild to wild, Lucille's is the perfect option.