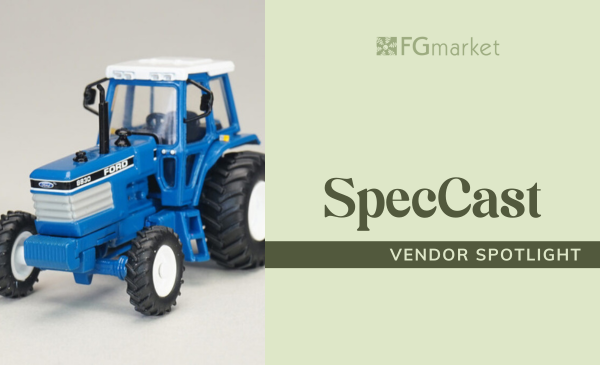 SpecCast has accurate, authentic scale model replicas perfect for any hobbyist or collector!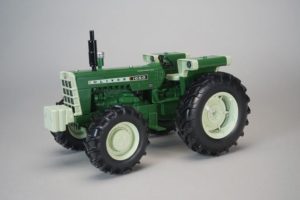 In 1986, Dave Bell bought a belt buckle business and transformed it into a die cast manufacturer that produces high-quality replicas of model farm equipment and vehicles. SpecCast produces scale models for a number of companies, and takes pride in producing the most accurate scale replicas in the industry!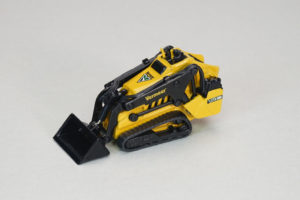 SpecCast collectible vehicles are available in 1:16, 1:32, 1:50, and 1:64 scale replicas, with 1:16 and 1:64 being the most popular. Each model is highly detailed and passes rigorous inspection standards, ensuring each collectible is accurate, detailed, and functional. Some of SpecCast's licensing partnerships include Ford, Chevrolet, AGCO, Vermeer, and more! These licensing partnerships allow SpecCast to provide authentic replicas of many favorite construction vehicles, farm equipment, and vintage automobiles.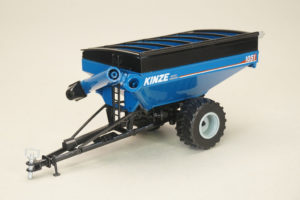 Not only are the tractor models exact, but so are the tractor implements SpecCast produces! Add tillers, hose units, planters, grain carts, and more to your farming equipment replicas. These items are also cast to scale, ensuring seamless representation for your model. SpecCast's newest products include several tractor implements like the J & M 6026 Applicator, the Kinze 1051 Grain Cart, and the Unverdert 1120 Grain Wagons.
In addition to die-cast models, SpecCast also casts custom belt buckles and offers custom imprinting for replicas. Promote your business by putting your logo on a collectible or belt buckle! Employees and customers alike will love the custom creation. SpecCast also has belt buckles for popular brands like Dodge and New Holland available.
From hobbyists to enthusiasts, you'll find models everyone will love with SpecCast!
---