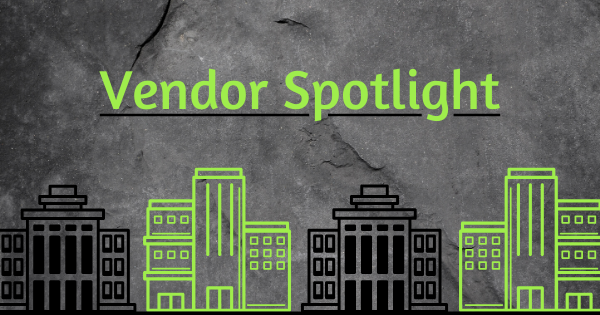 Why can't compression socks be useful for all types of people? Well, that's exactly what the makers of Rocca Sock asked, leading them to create the perfect staple item for everyone.
Tina Wilson, a registered nurse and travel enthusiast, knew the many benefits of compression socks and wanted to find a way to make them a fit for people of all ages and occupations. She desired to create something for runners, nurses, travelers, and young adults that would improve leg health for current and future generations. After a journey of research, Tina and her talented design team fashioned a line of premium, high-performance compression socks and Rocca Sock was born.
Why Compression Socks?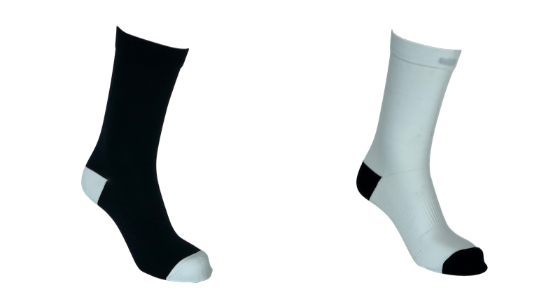 Compression socks carry benefits for many lifestyles, including athletes, pregnant women, avid travelers, and anyone who stands or sits all day. They improve blood circulation and support veins, which minimizes leg swelling, keeps feet warmer, protects against blood clots, and more.
Athletes and other active people benefit from Rocca Sock in both performance and recovery. The increased oxygen delivery reduces the risk of soft tissue damage, which causes common problems such as shin splints. Rocca Sock's compression socks can also help reduce muscle damage and soreness.
Pregnant women can wear Rocca Socks to prevent the accumulation of fluids in the tissue, which is common in women who are producing more fluids to accommodate for their pregnancy. Also reducing the risk of things like deep vein thrombosis, these compression socks are useful both during and after pregnancy.
Ankle, Crew, & Knee-High Socks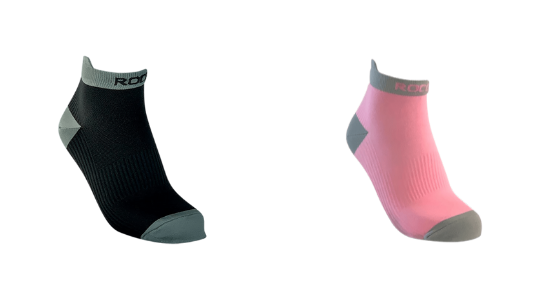 The flexible, lightweight, and breathable fabric features advanced knitting technology that shapes to any leg. Lab-tested and certified for accuracy, Rocca Sock's products provide all the benefits of compression socks without the frustrating fit. While currently offering knee-high options, their ankle and crew lines will be released in April. These will prevent foot and ankle fluid retention and provide more versatility for all.
All of Rocca Sock's compression socks offer a medium-strength, true graduated 15-25 mmHg compression level ideal for any situation. They are manufactured to provide support, comfort, and relief without comprising mobility.
---
For more information on wholesale availability, visit www.roccasock.com!