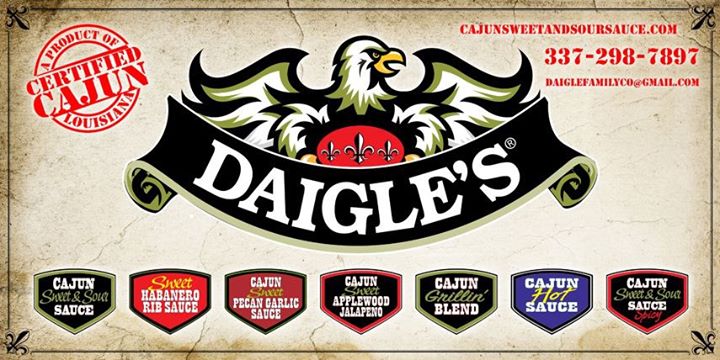 Nothing gets customers excited quite like a mouthwatering barbecue sauce. They can't resist it. And once they've gotten the taste for a particular brand or recipe, they'll accept no substitutes. You want to carry the best, and that means Daigle's!
Authentic Cajun Barbecue Sauce
The Daigle family developed this sauce in south Louisiana over the course of many years. What began as a family recipe used at home and for friends grew in popularity with everyone who tasted it until Tommy and Gayle Daigle were persuaded to turn their delicious sauce into a business. Once the idea took hold, it couldn't be stopped.
Now this amazing Cajun made and Cajun approved complement to any meat dish is ready to be carried in your store!

A Variety of Options
Besides the original Cajun Sweet and Sour sauce that puts the perfect glaze on any ribs, they also carry a large number of other flavors. Your customers will love the Cajun Sweet Pecan Garlic Sauce and the Sweet Hickory Rib Sauce.
Are they looking for some real spice? How about the Cajun Sweet and Sour Spicy, the Cajun Sweet Applewood Jalapeno, and the Sweet Habanero Rib Sauce? The fire in your mouth can only be matched by the fires of your desire for more!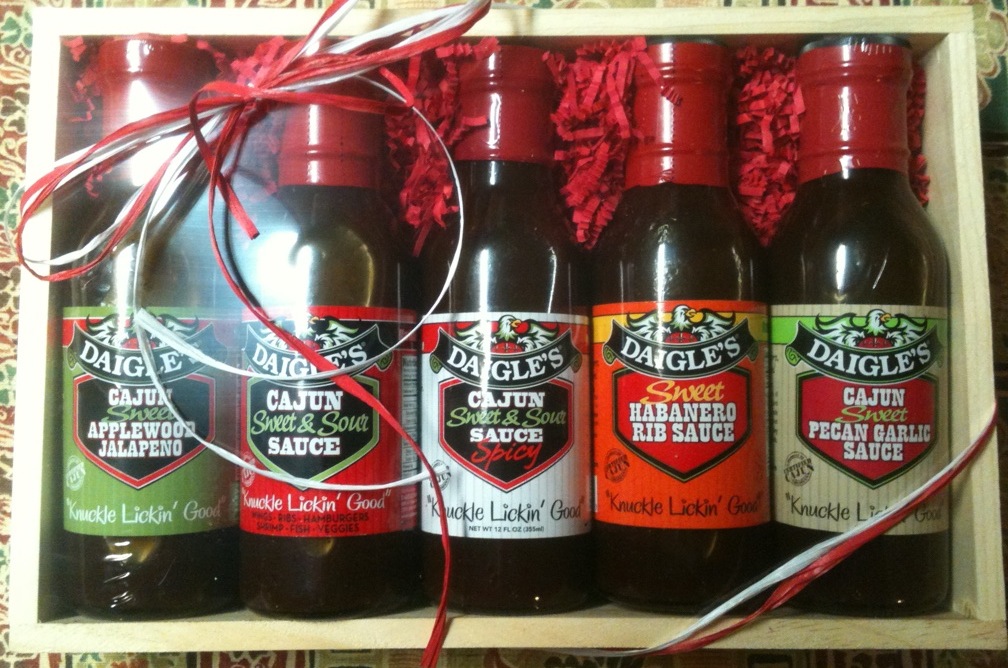 And there's more than barbecue sauce available. They also carry Cajun seasonings and rubs, sweet and spicy jalapenos and even gourmet bread pudding mixes. And if you'd like to give your customer the option to buy a little bit of everything, they provide ready made gift baskets!
A good sauce can make all the difference for a meal, and customers will do what it takes to find the sauce they love. Make it easy for them and carry sauces from Daigle Family Co.