These earrings should come with a warning: Do not wear them unless you don't mind getting compliments, questions, and general statements like "wow" and "where did you get those?" every single time you don them. Because you will.
The handcrafted earrings and pendants from The Earring Lady are truly works of art. When they say these pieces are handcrafted, it becomes obvious the amount of design, labor and talent being poured into each set.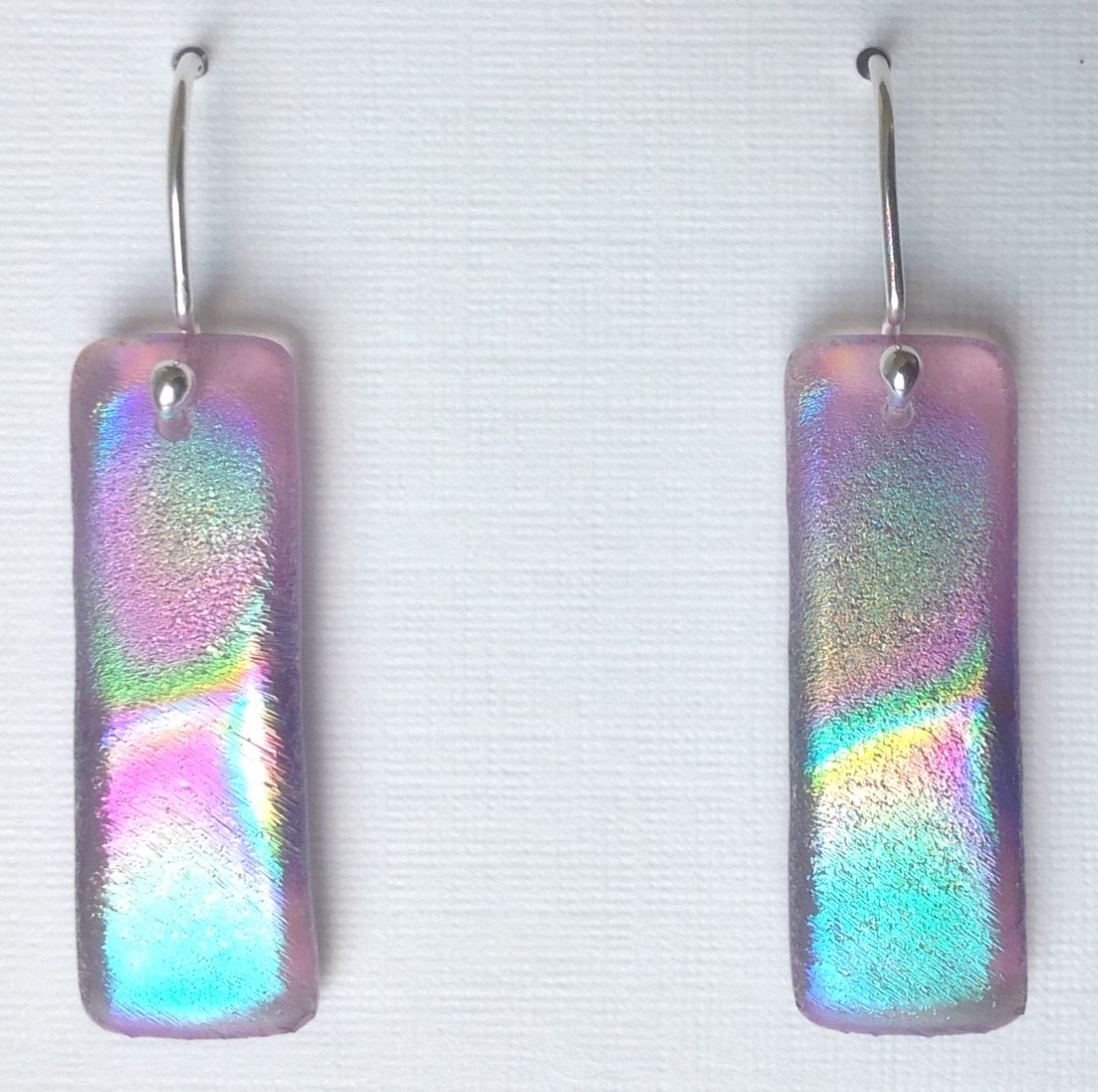 If you have never bought a pair of dangling glass earrings from The Earring Lady, they recommend the clear dichroic clear glass earrings. These earrings, according to their creators, look "ho hum" on the card but come to life on your ear. It's because the movement created as you wear them and the light changing around them displays the color changing properties of the glass. The way the earrings look on your ear could easily change every few seconds.
A second choice might easily be the rainbow pair. Composed of many separate pieces of glass melted together in each bead, these earrings are colorful and stunning. The rest of your collection might include confetti-style with tiny flakes of paper-thin glass, earrings with colored spots, or a number of flat patterned earrings that feature dragonflies or a zebra pattern. All of the jewelry has an obvious shimmer and the colors are brilliant.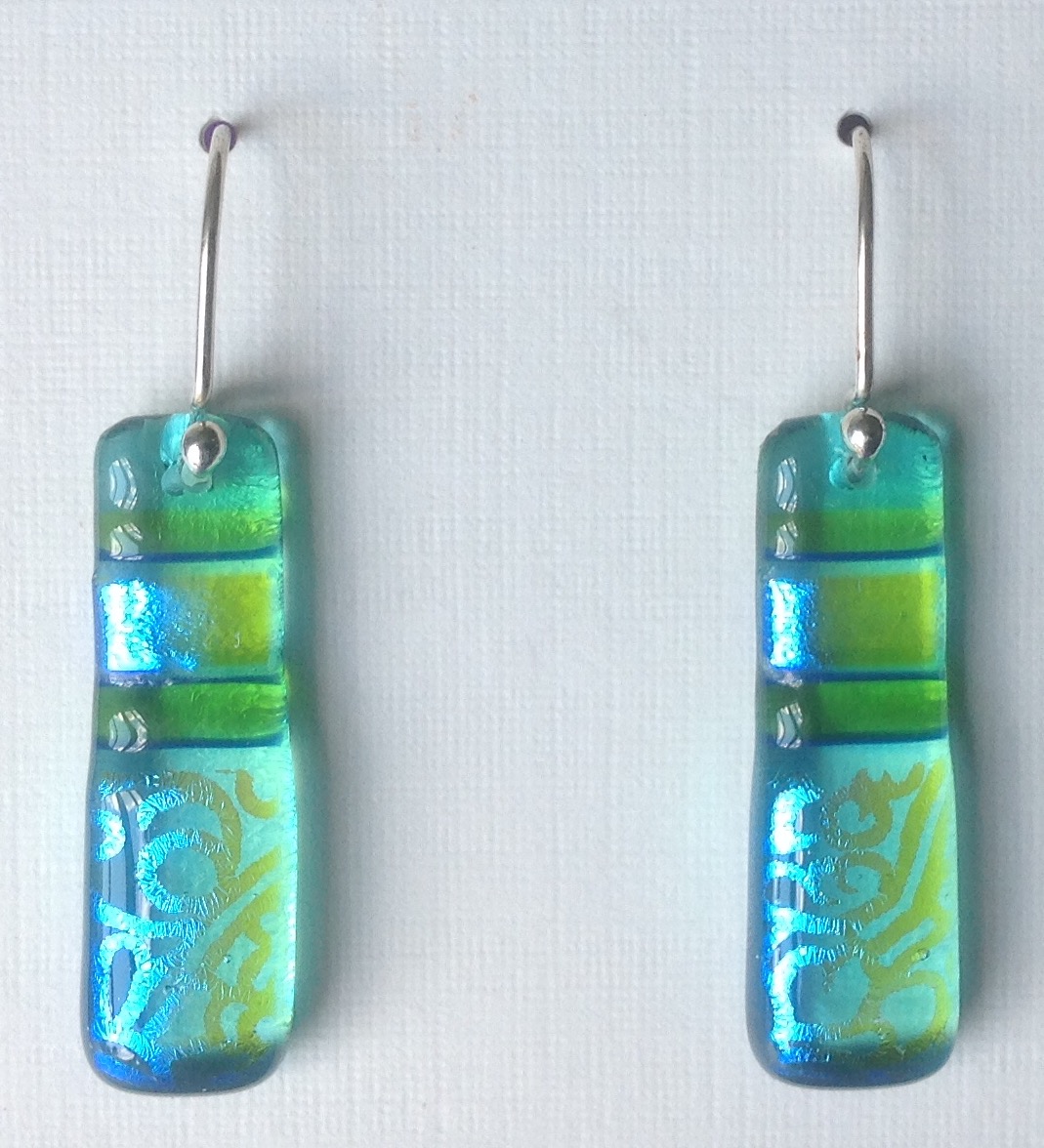 Stripes are the classic Barbara Mellen earrings recognized wherever she sells her wares. She has made tens of thousands of variations in a decade working with more than a thousand different glass products. There may be over a dozen pieces of glass fused together in a single tiny earring.  Many of the striped earrings come paired with a matching pendant that is equally as beautiful.
They also produce heart pendants and earrings, which are made with genuine Austrian Swarovski crystal and are available in about 10 different colors. They, too, reflect and bounce the light off of them, making them sparkle as you wear them.
Barbara Mellen creates these works of art for your ears from dichroic glass, which has an iridescent coating that appears to change color as the light moves around it. She cuts tiny pieces from American-made glass products and fuses them together in a kiln. Her sister, Sarah Mellen, handcrafts the ear wires and pendant bails. She uses Argentium tarnish resistant sterling silver, a great option for people whose ears are sensitive to regular sterling. The pair sells their jewelry in more than 200 stores, mostly in the Pacific Northwest, midwest, and Eastern coastline.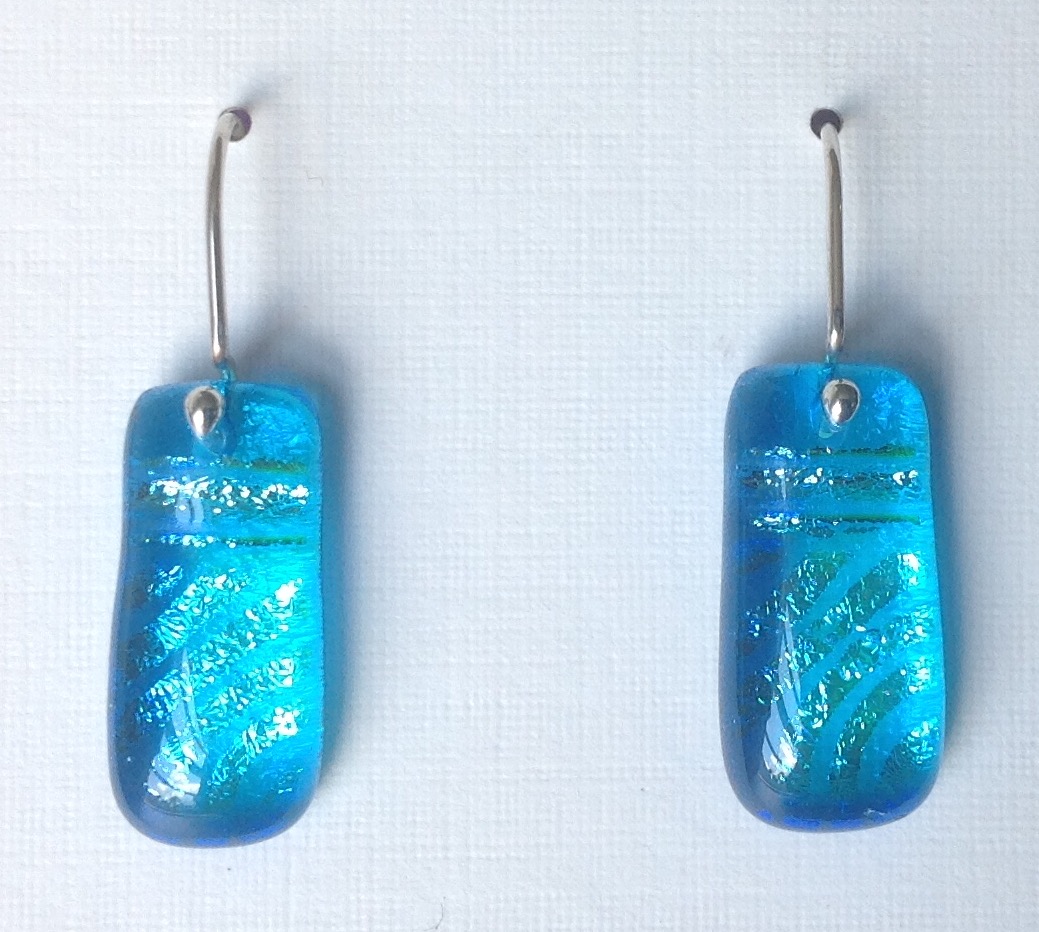 And just when you thought you were only going to get necklaces and gorgeous baubles,  you discover squiggle rings, individually handcrafted from tarnish resistant sterling silver, and each one unique. A really great feature is that their size can be slightly increased or decreased without tools, so it is possible to give them as gifts to people whose exact size you don't know or to "grow" one with a child.
Finally, you have to appreciate their ammonites (fossilized sea creatures) from Madagascar, which are related to the octopus and squid. The pendants, handcrafted by Sarah Mellen, are about the size of a quarter; smaller ones are used for earrings to keep them lightweight.
Check out The Earring Lady to get some of the most stunning artisanal jewelry around!