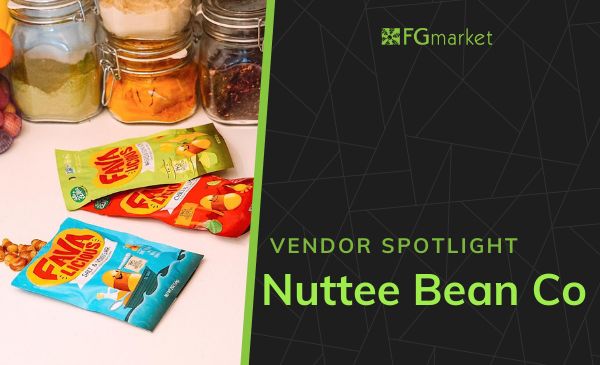 Embrace the bean with Nuttee Bean Co! All-inclusive snacks with no preservatives and no junk.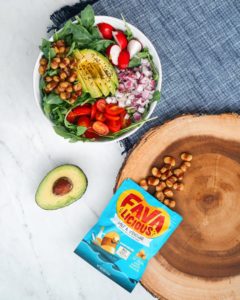 Nuttee Bean Co was founded by Frank Guido in 2017 with a determination to make their customers enjoy eating healthy. Frank started the company to change old habits. He saw an opportunity to transform how consumers thought about healthy eating. After being exposed to Fava Beans in his youth, he began to research the bean and plant, discovering all of the amazing benefits it could provide. He decided then that he would create a nutritious snacking alternative that was packed with protein and fiber, that is also gluten-free, vegan, non-GMO, Keto-friendly, and best of all–tasty. Thus, the Favalicious brand was born.
Favalicious is a globally inspired snack. Fava beans were ingrained into the culture and cooked in
different ways in Bolivia and China. They were commonly known as broad beans outside of North America. Although an ancient food, dating back to at least 6000 BC, they are still good-looking for their age! They are also a sustainable crop. Fava beans are nitrogen-fixing plants, meaning they enrich the soil with nitrogen as they grow. For Frank, it was love at first bite. He knew he needed to bring this plant to the U.S.
Frank has had fun creating the Nuttee Bean name. He's enjoyed being able to engage with customers to have fun and learn healthy habits. He is most proud of their Favalicious Whole Roasted Beans. These magic beans are a nutritious and tasty super snack that is roasted to crunchy perfection with 14 grams of plant protein and 13 grams of fiber. These beans are free of the top eight allergens and were developed to be the perfect snack that is good for everyone. Fava beans also contain high levels of folate that are important for cardiovascular health. With a rich source of manganese, copper, and many other essential micronutrients, these beans make a great snack to help you meet your daily recommended nutrient intake. Favalicious beans come in three flavors- salt & vinegar, chili & lime, and wasabi & ginger. Each of these is sold individually on their site, or you can bundle them together in a variety pack!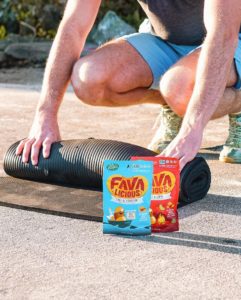 If you want to include the Fava bean in your diet in other ways check out their website! Nuttee Bean Co backs the bean so much so that they have included a recipe section on their website where you can get inspired to create dishes based around the Fava bean. So far, they have five different recipes that are jam-packed with flavor and easy to make. They are a great way to get your nutrients while finding new ways to embrace the bean.
Nuttee Bean Co was founded for those who live with food allergies, have dietary restrictions due to health issues or religious beliefs, or those who just want to live a healthy lifestyle. There aren't many options out there that cover all the bases and Frank knew he needed to change that! Nuttee Bean works hard to make food that is inclusive for everyone with
the best ingredients that don't sacrifice quality, taste, or texture.
---
Find out more about Nuttee Bean Co at nutteebean.com!