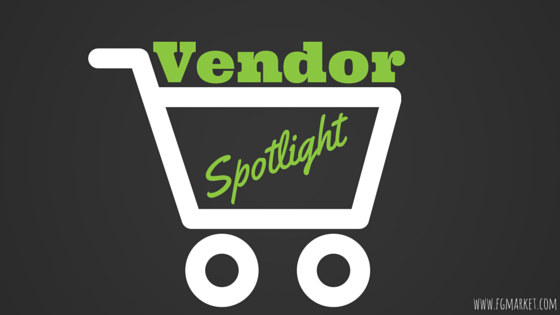 Display merchandise in an easy and eye-catching way with revolving cases from Spin Display in Boulder, CO!
Spin Display offers showcases designed to securely display valuable objects from the customer side with full access for customer service and retailer merchandising on the clerk side. Multiple trays rotate in a Ferris wheel fashion showing off products as the viewer controls the switch to pause the motion or rotate the shelves forward or in reverse. As the customer controls the motion, each tray passes through a "top shelf" viewing area, well illuminated with LED lighting, inches below the glass and secure. This gives the clerk the option to be available for other customers and step in when the time is right.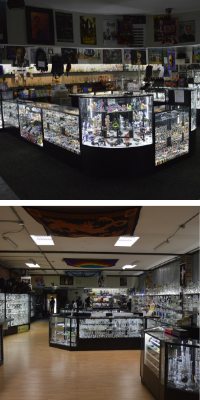 The revolving cases, depending on the choice of tray size and combination, provide as much as 90% more display space compared to regular standing displays. Every tray becomes the focal point as they rotate, ensuring each item can be viewed up close and well illuminated. And for the clerk, a locking lift-up top serving door provides quick access to remove products easily.
The Berg Motion Case takes up less than six square feet of floor space and can be in line with other displays, freestanding, or with the back of the case against a wall. Two tray sizes, narrow (2-1/2″) or wide (3/3-4″) are available. Configurations of all narrow trays, all wide trays, or combinations of narrow and wide trays are available. While display items should be stable enough to stay in place when the rotation begins and ends, the list of products retailers can show off is nearly endless! Pens, jewelry, knives, collectibles, artifacts, coins & currency, cards, beads, minerals & gems, pipes, model trains…the Berg Motion Case is perfect for any store!
Finish choices can be customized with trim and color options or select from our standard finishes, brushed aluminum trim, and black, white, walnut or oak finish to match or blend with any store atmosphere. Mix or match from several vibrant colored velour tray liners to customize the look of the display and enhance the merchandise displayed.
The Berg Motion Case makes it easy to uniquely display merchandise, attract the attention of shoppers, and provide easy clerk access when appropriate which all add up to increased sales for any retailer.
Spin Display is the exclusive manufacturer of the Berg Motion Case for retailers and private use. In 1938, Ben Berg conceived a merchandise display with multiple rotating shelves. The first models of this concept were put to the test in 1946 at Berg Sporting Goods Store in Madison, WI. The "Berg's Rotator" display was a huge success and increased sales of his fishing lures and tied flies by 500%. Full-scale production and distribution of the display called the Berg Selector began in 1950, many of which are still in use today. In 1998, Spin Display took over production of this unique display maintaining the most important features of the first Berg cases. For the past 20 years, Spin Display has been loyally updating the showcase design to give retailers and customers alike the very best merchandising and shopping experience. Additionally, Spin Display is committed to supporting all of the models produced since 1950 with replacement parts and repair assistance. Don't miss out and order yours today.
Please visit Spin Display to see the Berg Motion Case at The Oasis Gift Show, February 5-7th, at the Phoenix Convention Center in Phoenix, AZ.