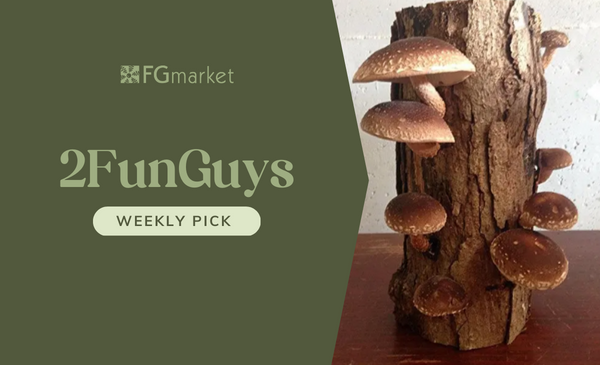 Grow delicious edible mushrooms right from your own garden with 2FunGuys!
Since 2011, 2FunGuys has been making mushroom growing easy and enjoyable with their mushroom log and spawn products. The inoculated mushroom logs and do-it-yourself kits allow consumers to grow premium, healthy mushrooms for years! Their products are perfect for garden centers, local markets, health stores, and any business or individual with a love for mushrooms. Start growing fresh, nutritious mushrooms with 2FunGuys today! Visit their vendor profile here. 
Find out more about 2FunGuys in the video below or at www.2funguys.com!