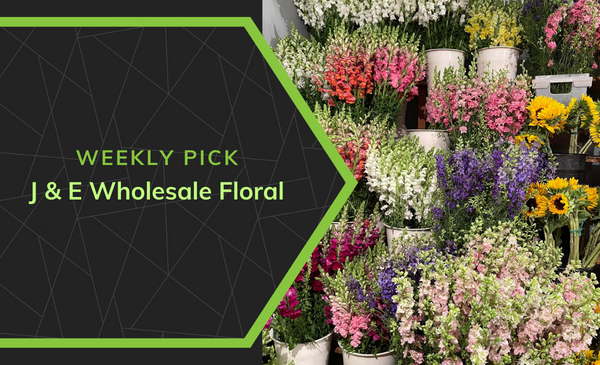 Find all of your floral needs at J & E Wholesale Floral
J & E Wholesale Floral is a traditional wholesale florist with over 50 years of experience in the industry. This family-owned business strives to be a one-stop shop for florists with exceptional products and dependable service. With a diverse line of fresh flowers, containers, silks, drieds, holiday specialties, and more, J & E Wholesale Floral can provide for all your floral needs from everyday sellers to odds and ends. Check out their collection and stock your shop!
Find out more about J & E Wholesale Floral in the video below or at www.jandewholesaleamarillo.com!