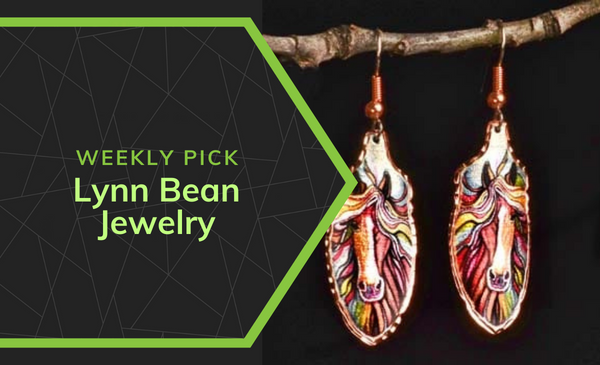 Enjoy art-inspired jewelry from Lynn Bean Jewelry!
Lynn Bean is an artist inspired by a remote ranch bustling with the wildlife of the Oregon Ochoco Mountains. She used watercolor and ink details to capture rare moments in nature from wild birds to even her own animals. Throughout her career, she evolved from her trade in the retail fashion industry to create beautiful, one-of-a-kind jewelry pieces inspired by her own art. Her collection depicts this inspiration through a range of stunning pieces that can be described as uninhibited and raw.
Find out more about Lynn Bean Jewelry in the video below or at www.lynnbeanjewelry.com!