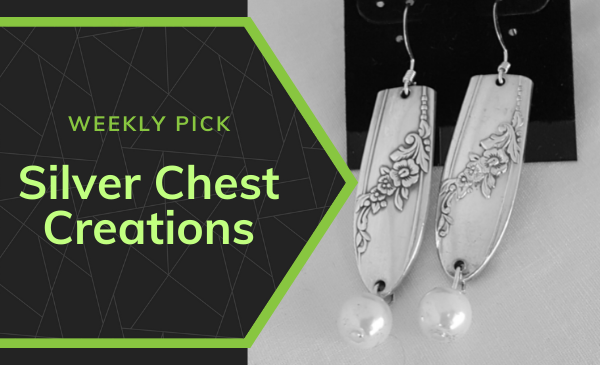 Enhance your style with priceless heirloom jewelry from Silver Chest Creations!
Founded in Kentucky in 2008, Silver Chest Creations started with a simple idea: turning forgotten silverware into beautiful jewelry pieces. They made it their mission to provide customers with affordable, high-quality products. Each piece is created from recycled and vintage silverware pieces and turned into something that everyone will love to wear and sell! They strive to ensure each customer receives the highest quality product and the utmost satisfaction.
Find out more about Silver Chest Creations in the video below or at www.silverchestcreations.com!