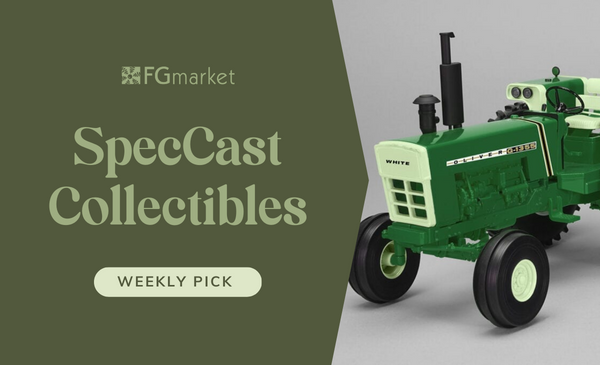 SpecCast Collectibles is a miniature enthusiast's dream come true!
Specializing in die-cast models and scale-model farm machinery, SpecCast Collectibles brings miniature replicas to life that are accurate to the smallest detail. Hobbyists and collectors will be impressed with their selection of realistic replicas offered at different scales. They cast accurate models of well-known brands of tractors, farm equipment, automobiles, and construction equipment. In addition to that, they offer custom logo imprinting on any replica as well as branding other products like buckles and key tags. Expect the utmost accuracy and authenticity with SpecCast Collectibles!
Find out more about SpecCast Collectibles in the video below or at www.speccast.com!