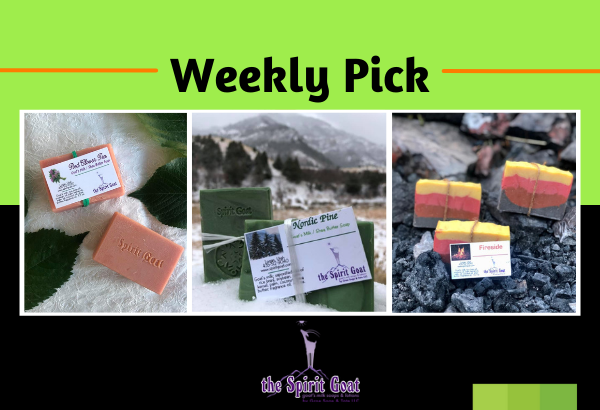 Offering its customers gentle skincare for a variety of skin types, The Spirit Goat has spent years researching, formulating, and developing products that its customers are sure to love. After blooming into business unexpectedly after experimenting with a soap recipe in a home kitchen, The Spirit Goat set out to cater its products to people with skin sensitivities. Perfect for both young and old, the soap products made by The Spirit Goat help nourish, cleanse, and moisturize skin during each use.
Offering products such as balms, soaps, facial creams, aromatherapy, and so much more, you can fill your store with everything your customers need to take care of their skin year-round. The Spirit Goat's Goat Milk Soaps come in various scents and patterns and are great for all skin types. Goat milk provides an array of vitamins, proteins, and alpha-hydroxy acids that help nourish and rejuvenate the skin, making it a non-irritating and highly moisturizing product for even the most sensitive skin.
Explore their must-have items that your customers will be coming back for again and again. From cuticle oil to nighttime facial treatment, each product is made with care to provide soothing and long-lasting results. With various products that are made to work, you can cater to each of your customer's needs and give them products that make their skin feel the best it's ever felt!
Find out more about The Spirit Goat in the video below or at https://www.spiritgoat.com!