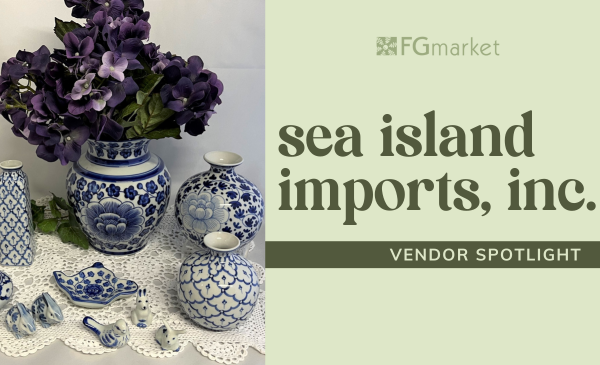 Raise the bar on traditional décor with the timeless accents of Sea Island Imports!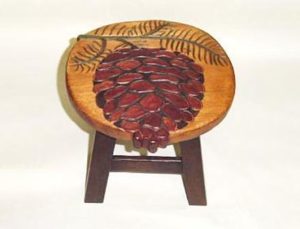 Celebrating their 50th year in the industry, Sea Island Imports is proud to offer highly eccentric and stylish architectural accent pieces for your interior spaces. While traveling abroad, Eleanor Carter fell in love with beautiful ceramics and metal work. Her experiences led her to start her own line of unique items imported from Thailand out of Summerville, South Carolina. Transitioning from retail to wholesale in 1985, Sea Island Imports has become a major source of original hand-carved architectural accents.
They offer various charming products ranging from furniture to ceramics. The majority of their products are their own designs, hand-made and painted by skilled artisans in Thailand. Their devotion to unusual and eye-catching designs, like their popular animal step stools, have kept them at the forefront of traditional accessory design for an impressive 50 years and counting.
Sea Island Imports prides itself in being a major source of original hand-carved accents for homes or other interior spaces. They carry carved animals, doorstops, bookends, and pedestals among other must-have pieces. Their animal stools are one of their more popular furnishings and can be easily styled in any space as an eye-catching element.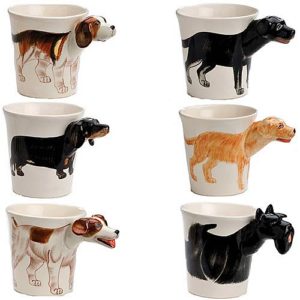 Cater to your dog-lovers with a dog mug! Featuring some of the most common and beloved breeds, these distinctive designs feature a hand-painted pooch on the body of the mug. The handle doubles as the face of the dog, giving this mug an adorably quirky design that's as lovable as their pet! 
From eclectic to more traditional styles, you'll find everything you need in Sea Island Imports' line of ceramics! Blue and white porcelain is as timeless as it is popular. Their extensive collection of traditional blue and white ceramics feature unique patterns hand-painted by staff, and rivals that of mega-sized companies. Their array of vases, jars, and decorative pieces will bring an element of vintage charm and chicness to any space.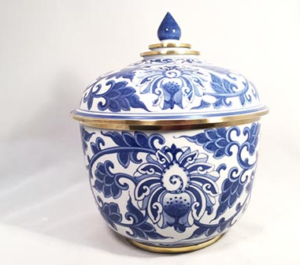 Sea Island Imports specializes in unusual and lasting items featuring their own unique designs at an affordable price. Customers can order original products from their website or through Faire and expect the very best in service and quality. Their stellar reputation doesn't stop there—it carries over to their customer service and swift shipping. They consistently add new items, so browse their bazaar to find your next accent piece. 
---