Transferring flowers for any delivery can become a nightmare while trying to keep each precious vase safe and upright. Take the stress out of such events with Floral DeliverEase, stabilizers that prevent arrangements from spilling over!
Floral DeliverEase got its start in 1986 when an engineer needed to find the perfect flower delivery method for his wife, who owned a flower shop. Since then, the USA-made DeliverEase has continued to be the best stabilizer for flowers!
The polyurethane foam products are exceptionally durable yet lightweight and have no moving parts. They contain four, five or six-inch holes for a variety of plant containers, bud vases or large vases. No matter what amount of florals your event calls for, the DeliverEase will keep each plant safe on the way to your destination. The product pays for itself in no time as it can be used again and again.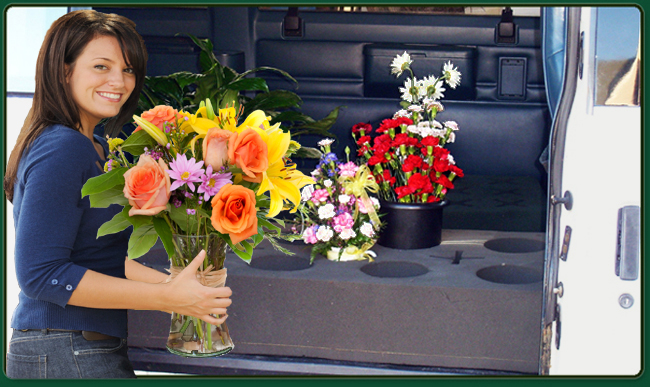 Each DeliverEase stabilizer has shock absorbent foam, a non-skid design, and material that is resistant to water damage. These stabilizers will hold up over time and are easy to store!
Flower arrangements will remain secure in the DeliverEase in a variety of vehicles, from delivery vans to cars, and they also work indoors on carts!
"We also have a wide variety of customers," Betsy Ninneman with DeliverEase said. "They have been used to assist in moving plants for greenhouses, delivery and courier services, indoor landscaping services and even car parts."
Floral DeliverEase even offers a starter package to provide a large and small stabilizer for those just needing the basics. Looking for something more? Take advantage of the standard package, which comes with two large stabilizers and one small. If your event calls for an amount of flowers equal to a small garden, DeliverEase has a solution for that, too. The deluxe package gives you three large and two small containers, perfect for larger events.
"Our stabilizers are also perfect for those shops and funeral homes who do not have a dedicated van to transport their flowers," Ninneman said. "Many shops also purchase these to loan to delivery services during peak times of years, to avoid any unwanted damage to your arrangements."
Don't get caught out on delivery with vases clinking against each other, threatening to spill in the back of the vehicle. Floral DeliverEase removes the stress of transporting floral arrangements and ensures each flower remains upright and beautiful upon arrival!