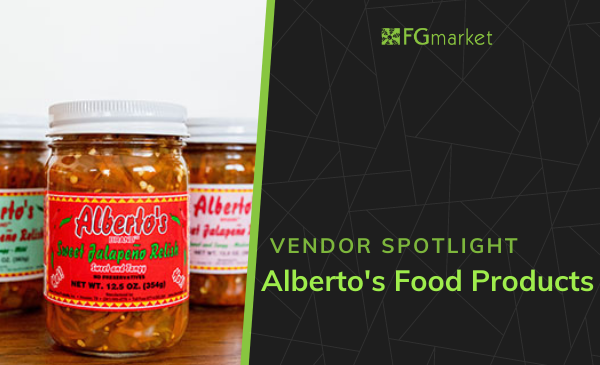 "Sweet and Tangy-But Not Too Hot", Alberto's Food Products has something for everyone.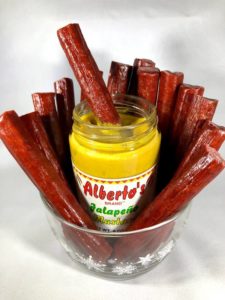 Alberto, the founder of Alberto's Food Products, began his journey with his Original Jalapeno Relish recipe at a local craft show. He knew that his relish was so good, he always told his wife he knew he could sell it. After hearing Alberto express his dream, his wife booked the craft show! Soon after, he began getting calls asking for more of his famous recipe. The wonderful success of the recipe allowed them to open Alberto's Food Products in 1998. Their core values are simple, do their best to satisfy their customers. Since then, they have expanded their product line with unique items that are just as good as the last.
Alberto's Food Products is best known for its condiments! They offer a wide variety of flavors that are delicious and versatile. Their original slogan, "Sweet and Tangy-But Not Too Hot," let their customers know that their products weren't too hot, but they have since created sauces for even the boldest spice chasers! Some of their best sellers include the Sweet Jalapeno Relish, Jalapeno Mustard, Jalapeno Jelly, and Not So Mild Salsa. Each one offers its own unique flavor for everyone to enjoy!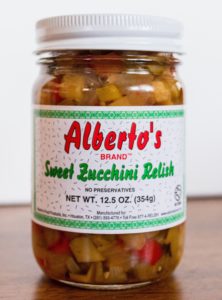 With over nine different flavors, Alberto's famous relish line is their largest yet! They offer five varieties of their Sweet Jalapeno Relish, each one with a different level of spice from zero to red hot! Their website offers several ways you can incorporate their relishes into different dishes, but their favorites are hamburgers, sandwiches, omelets, or just straight out of the jar.
You can also check out the hatch, corn, and zucchini relishes for a fun twist on traditional flavors! These go great in dips and can also be added to foods like chicken salad or pasta salad. With no added sodium, preservatives, colors, or thickeners, you can be sure you'll get a fresh taste every time.
Tantalize your taste buds with some of Alberto's other favorites! If you're looking for a sweet treat, grab one of their jams or jellies. They go great with toast, biscuits, or English muffins. They've even put a twist on their jalapeno relish by turning it into jelly! It's got a little kick that pairs nicely with cream cheese or mayo for a coleslaw dressing. You can also turn it into a glaze! Pick up some of their pickled vegetables or salsas to elevate any dish.
If you think you'll enjoy Alberto's Food Products, but aren't sure how to use all of these yummy condiments, check out their website! They've included several creative recipes to help you include their products into some traditional and out-of-the-box dishes. Their step-by-step guides are easy and quick to whip up. You're sure to find a fun new dinner to try!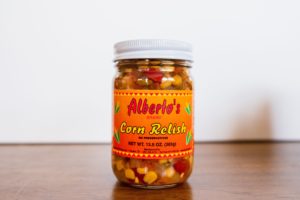 For amazing gourmet condiments and incredible service, be sure to check out Alberto's Food Products! You can find them at your favorite grocery store, gourmet store, or straight from their website. If you aren't sure if a store near you sells Alberto's Food Products, their website has a list of locations where you can find your favorites.
---
Find out more about Alberto's Food Products at albertosbrand.com!