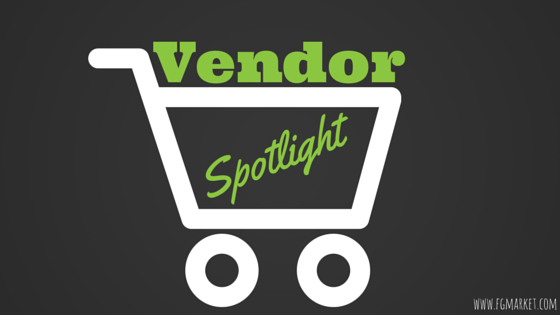 Making beautiful, handcrafted jewelry takes times, patience, and of course, skill. When a bead or necklace is made with love and care, it will come out as a beautiful work of art, crafted to compliment the beauty of anyone who wears it.
Cleo Dunsmore, creator and owner of Grama Tortoise Beads and Jewelry, puts her heart into every piece that she creates, and makes wonderful jewelry with captivating stories!
An Idea Spurred From A Tale
Grama Tortoise, based in Ijamsville, Maryland, came about from an African folk story that Dunsmore was told as a child. In fact, the name of the business comes from the tale of the mythical African deity, Grandmother Tortoise, who gives a young girl a magical piece of jewelry that transforms her into a respected and admired young woman in her village.
Dunsmore took that idea and decided to make jewelry that would tell a story. As she wears the jewelry, she says each piece reminds her of a truth that she needs to remember,
Creations From The Animal Kingdom
Each one of Grama Tortoise's pieces are sculpted to reflect a member of the animal kingdom. Glass and bead pieces are sculpted by Dunsmore, and the wooden pieces are sculpted by a woodturning artist in Virginia.
The animals represent different things to different people. Dunsmore says animals like the owl are a connection to her own insight, and bison reminds her to be patient.
Other animals, such as trout, frogs, parrots, and even dinosaurs, can mean different things to different people. Customers won't have a problem selecting the perfect animal to compliment their style and spirit.
Artisan Glass Beads
Dunsmore creates all the glass beads for Grama Tortoise in her home studio in Maryland. She strives to present great quality to customers, so each piece is thoroughly inspected for imperfections before it reaches the customer.
She makes all of her glass beads from Moretti and Krugler glasses, which are known for their beautiful colors and easily malleable form.
If your customers are looking for unique, handcrafted jewelry pieces with a spiritual connection to nature, Grama Tortoise Beads and Jewelry is the perfect choice!