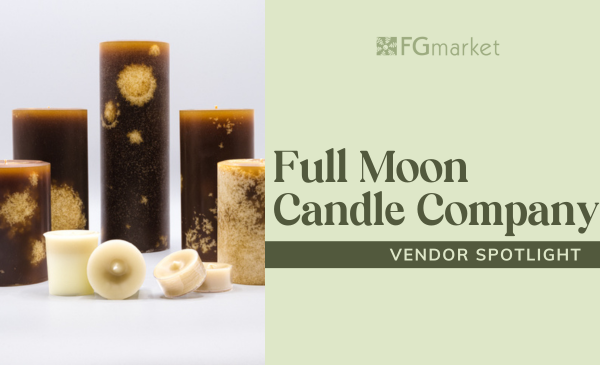 Stock your shelves with hand poured candles from Full Moon Candle Company!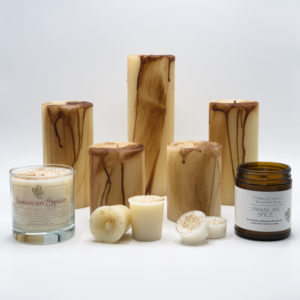 For over 20 years, Full Moon Candle Company has been delivering high quality candles to their customers. The company got its start in 1996, selling candles at a local farmer's market. Today, this family-owned business has grown into a successful retail and online business!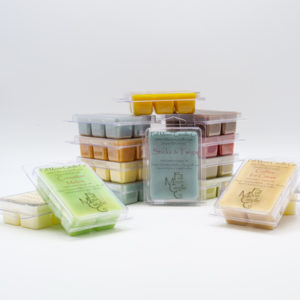 Full Moon Candle Company uses ultra refined, food grade paraffin to make their best-selling pillar candles. These candles burn evenly and fill an entire room with scent. Their votive candles are made with a blend of both palm and paraffin wax. This ensures a clean burn while still giving off the same scent release as a full paraffin candle. Looking for a flame-free option? Full Moon Candle Company also has wax melts available!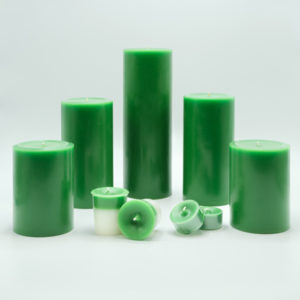 With over 30 scents available, Full Moon has something everyone will love! Choose from scents like Jamaican Spice, Vanilla Sandalwood, and Apple Crisp for a decadent olfactory experience. Transport yourself to the coast of the Pacific Northwest with the clean, soothing smell of Tide Pool; or bring the mountains indoors with the fresh fir and sage scent of Cascadia. Prefer floral smells? Full Moon has several to choose from, including Lavender, Honeysuckle, and Gardenia! Plan ahead for the holidays with some of their seasonal scents! Sugared Spruce is a customer favorite, and combines a fresh tree smell with a hint of sweetness, and Autumn Spice is the perfect way to bring the fall season with a fresh apple cider and cinnamon smell!
Full Moon candles come in a variety of sizes and burn times. The most popular sizes are their 4- and 6-inch pillars, with 100 and 200 hours of burn time to enjoy! Their 9-inch pillars have a burn time of around 300 hours, and the votives burn for 15 hours.
Visit Full Moon Candles Company online today and discover your new favorite candle brand!
---
Find out more about Full Moon Candle Company at www.fullmooncandle.com!