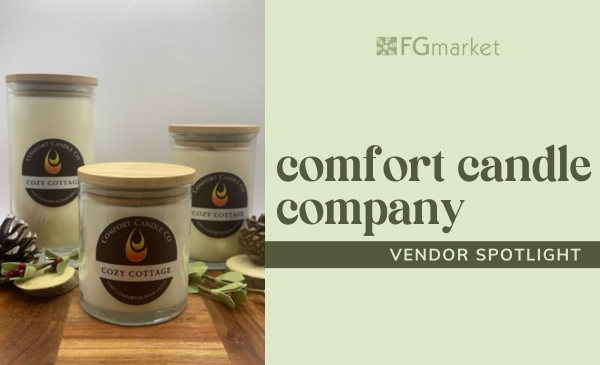 Add quality candles to your selection with Comfort Candle Company! 
Comfort Candle Company is a family-run business that originated in the hills of Comfort, Texas. Master candle maker Ben has over 20 years of experience crafting candles, and together with his wife Kandy he works to create a variety of handcrafted products.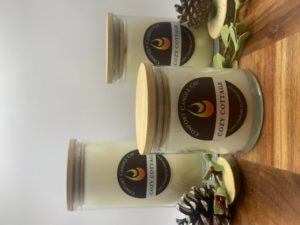 Rather than hand-pouring their candles, which can lead to inconsistency, Comfort Candle uses the latest technology to create high-quality products made with natural ingredients. Comfort Candle uses a soy wax blend with no dyes or additives, and all-cotton wicks in every candle. This ensures a clean burn with less smoke and soot! 
There are over 40 fragrances to choose from at Comfort Candle, all made with the finest fragrances! Choose from popular fragrances like Havana, a sweet and spicy combination of bergamot with patchouli highlights. Invite a warm spring rain into your home with the Rain scent, or create an elegant atmosphere with notes of saffron, sandalwood, and amber from the Cashmere fragrance.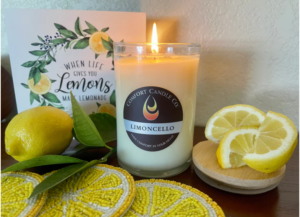 Comfort Candle updates their products and fragrances regularly, so you'll always have a new scent to look forward to adding to your shop. Their new Limoncello fragrance transports you to Italy with bright, zesty notes loaded with lemon. Prefer a quiet cabin in the mountains to a bustling Italian summer? Cozy Cottage has fresh woods, juniper berries, and eucalyptus to help you unwind and feel at home. 
The glass jar candles are a fan favorite and come in several sizes.The petite 10 oz candle with a burn time of 40-50 hours. The most popular candle is the 14 oz, which should burn for 80 hours. There is also the 20.5 oz candle and the extra large 36 oz candle, which can burn around 185 hours! There is even a 4 oz travel tin candle that makes an easy point of sale or gift basket item.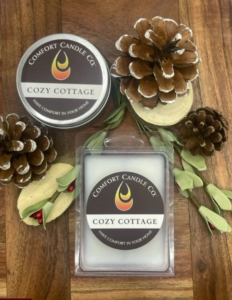 Despite the name, candles aren't the only thing Comfort Candle sells! Wax melts are a fire-free alternative to their popular candles, and customers can mix and match favorite fragrances to create a whole new scent! Fragrance oils offer a unique way to enjoy a fragrance with no wax or burning required, and fragrance sprays and car and air fresheners are travel-friendly options to have on hand. Comfort Candle also offers free shipping on wholesale orders over $500, and has an online ordering option to make everything quick and easy! 
Comfort Candle Company offers fresh, quality products with Texas-sized deals!
---