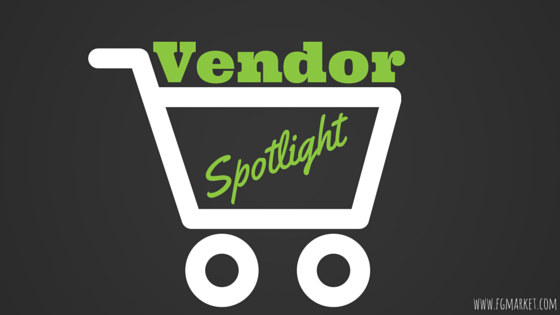 Whether it's dealing with sensitive skin, dehydrated skin, or other skin conditions, it's not always easy to find a product that will work for you. That's why The Spirit Goat creates unique products that cater to all skin types—so anyone can have healthy, glowing skin.
How It All Started
The Spirit Goat by Grae Sage & Tate started out as an experiment in a home kitchen by a parent whose two girls had extremely sensitive skin. With goat's milk and shea butter, the founder created creams and lotions that would cleanse and nourish even the most sensitive types of skin. These natural, handcrafted products are great for men, women, and babies alike.
Back to Basics
Struggling to find a product that doesn't irritate your skin? Look no further! The Spirit Goat's milk-based soaps and lotions start with simple, natural ingredients like soybean, palm, and coconut to create a hydrating cleanse that will leave your skin feeling fresh.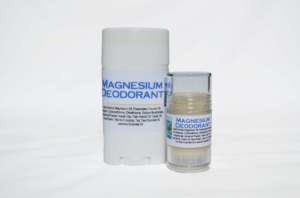 Sometimes the products we use can be harmful to our bodies, like chemical-filled deodorants. Thankfully, The Spirit Goat's Magnesium Deodorant uses the ancient magnesium mineral as a natural odor blocker. This deodorant is 100% chemical-free and highly effective.
Healthy Hair, Happy Life
If you're looking for a great way to maintain healthy hair, you've come to the right place. Some of The Spirit Goat's most popular products are the Shampoo and Conditioner Bars, which are solid bars that have the ability to cleanse without weighing the hair down. Just like their other bar soaps, these hair bars are made with coconut and palm derivatives to naturally nourish your hair.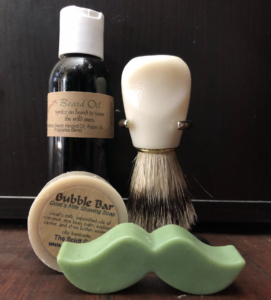 Men deserve to have healthy hair too! That's why The Spirit Goat offers a natural Mustache Wax, Bay Rum Shaving Cream, and Beard Oil. These quality products are all great gift ideas for the men in your life.
Fresh Faces
Treat acne, improve complexion, hydrate, and maintain healthy skin and with these facial products! The Acne Spot Treatment made with tea tree and lemon essential oils stop acne in its tracks, prevents future breakouts, and soothes irritated skin. The Eye Cream uses squalane, caffeine, silk, hyaluronic acid and more to help diminish dark circles, fine lines, aging, and under-eye bags. The Facial Bar is packed with French green clay, hazelnut oil, rosemary, and tea tree to help oily skin and acne. This is the perfect choice for "T-zone" troubles.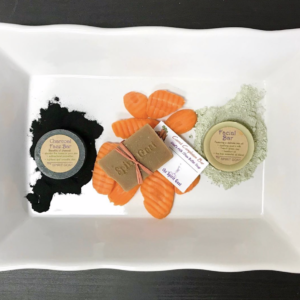 To tighten and refine tired skin, the Squalane/Calendula Hydrating Facial Serum uses ester C, DMAE, lipoid acids, and natural AHAs to continually and gently exfoliate. This alcohol-free serum is a great product to apply after washing your face to stay hydrated.
Benefits of Aromatherapy
Not only can aromatherapy be calming, but it can also relieve physical pain like headaches and muscle pains. Relax your mind with peppermint Bath Fizzies and Body/Room Spray, and rejuvenate your skin with goat's milk lotions and soaps.
Purchase with Purpose
Donate to different local and national organizations each month with the Purchase with Purpose Bar! The Spirit Goat creates a special soap each month and gives 100% of the proceeds to foundations, like the National Alliance of Mental Illness, with help from September's Never Alone Soap Bar.
Don't let dehydrated and sensitive skin keep you from owning the day!
---
Visit The Spirit Goat to find products with natural ingredients to keep your skin happy and healthy.