Looking for long-lasting fragrances that fill your home with comforting aromas?
The Beginning of Harvest Glow
Established in 2005, Harvest Glow began its mission to help provide its customers with a clean, eco-friendly, reasonably-priced soy wax product to brighten their homes with. After finishing his time in the Army in 2014, Troy Tassin acquired this business while in search of a hobby to fill his time and has made it his mission to provide his customers with a product that can bring comfort into their homes.
The Thought Behind the Candles
Aiming for excellence Harvest Glow understands that for many people, comfort can be brought to a home through fragrances. Providing their customers with various designer fragrances, these candles are the result of continuous product testing and development to ensure the highest quality and fragrance accuracy. This product testing allows Harvest Glow to make sure that their customers get the most out of what they pay for and can have burn times of up to 160 hours!
Fragrances for Everyone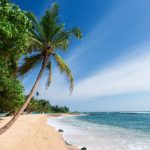 These eco-conscious candles are great for any time of year. Burn sweet tropical scents during the summer or for those warm holiday smells, try out the Red Hot Cinnamon or new Holiday Home fragrance.  Though these may pack a punch they leave your home smelling just how you like for hours to come. Allow the aromatherapeutic effects to fill your home and try out a few of the featured scents such as Aqua Spa, Gardenia Lily, Rosemary Mint, McIntosh Apple, and many many more!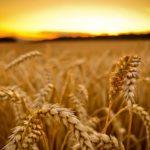 Making great gifts for friends and family, Harvest Glow candles also come in various sizes allowing customers to choose just how long they would like their candles to burn. Not sure what fragrance to choose? Try their soy melting cubes or travel tins for a sneak peek of what the candle has to offer. No matter what you choose, these candles are sure to make a lasting impression on the comfort of your home.
---