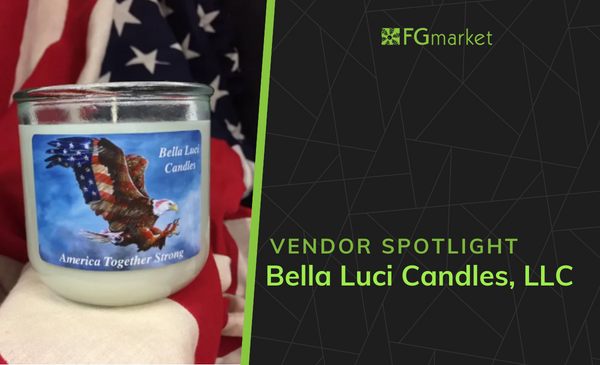 Enjoy beautiful, eco-friendly candles from Bella Luci Candles, LLC!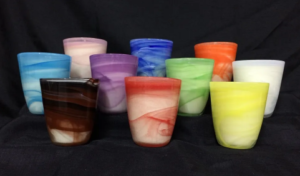 Bella Luci Candles was created in 2009, when owner Bill Maurer and his wife Donna wanted to provide a high-quality candle that was good for the environment. The couple did extensive research and testing to find the right products before opening their business. 
All of their candles are hand-poured, and use ingredients like USA-grown soy, California beeswax, American-made phthalate-free fragrances and essential oils, and lead-free cotton wicks. Each candle comes in handmade alabaster glass containers, and the candles burn with no carcinogens or black smoke!  Reducing their carbon footprint is a priority for Bella Luci Candles. They ship using eco-friendly, recycled materials and the candle glass is food safe and can be reused however the customer wants.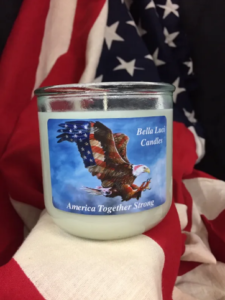 Bella Luci Candles offers 30 different scents for their candles. Choose from favorites like French Lavender or Pumpkin Spice, or go for one of their unique all-American scents like Grand Canyon or Country Roads! You can choose which fragrance and what color glass you'd like for your candle, and once the candle is gone Bella Luci offers drop-in candle refills for your reusable glass!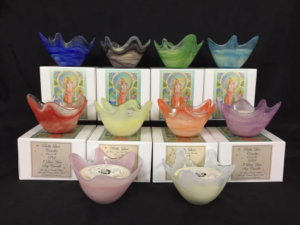 The P.S. I Love You candle is one of their most popular candle styles. The three-wick candle comes in a fluted alabaster glass dish that can be reused. The candle will burn for 45 hours, and customers will find a surprise pendant at the bottom of the candle! The P.S. I Love You candle comes boxed and ready to be gifted to someone special! 
Bella Luci offers more than just candles! Their Keepsake Treasure Box is a unique gift option to remember a fragrance that is special to you or a loved one. The keepsake box is a beautiful tin with paper discs that you can add a scent to, like a favorite perfume or cologne. The tin keeps the scent, and you can open it to remember the smell anytime you miss that person or memory. The tins are also perfect for keeping small treasures in, like flower petals from your wedding or a picture or souvenir from a trip. They also offer the boxes in different styles that can be treasured for years.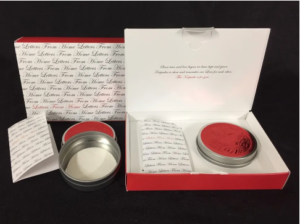 Bella Luci Candles is the perfect place to shop for a special gift or a treat for yourself! Their candles also make a great, handcrafted option for gift shops or boutiques. No matter who you are, Bella Luci Candles has a candle for you! 
Find out more about Bella Luci Candles, LLC at bellalucisoycandles.com!