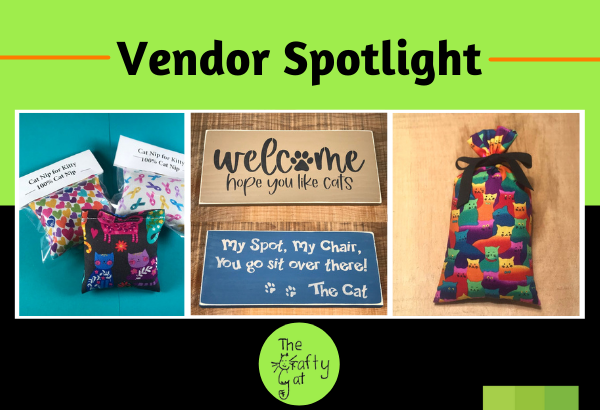 Fill your shop with a variety of unique handmade goods from The Crafty Cat Handmade by Janet!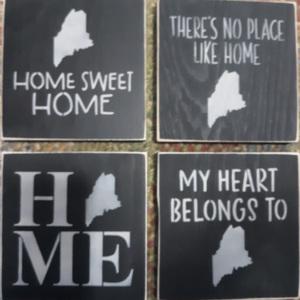 Developing a love for sewing and crafting at a young age, owner Janet Ferry makes it her mission to provide her customers with eclectic gifts in various mediums. Janet, the Crafty Cat, is proud to bring customers everywhere creative gifts that allow her to live her dreams day in and day out.
Offering an assortment of crafty handmade goods, The Crafty Cat Handmade by Janet is eager to be the source of unique goods for your retail shop! With handmade goods ranging from wooden signs to catnip toys, Balsam sacks, and more, you can find a variety of exceptional items that make a house feel like home.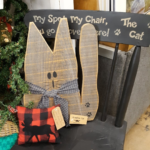 The Crafty Cat creates a variety of pet signs for both dogs and cats! Share your love for pets with these hand-stenciled works of art. The Crafty Cat's Pet Signs feature sayings such as "Live, Love, Bark," and "Welcome, Hope you like my Cats." Finished with a wire that's ready to hang your new decor, these are a fun and trendy addition to any pet lover's home.
And don't miss their newest product, the weathered cat sign! This cutie is sure to be a highlight in any room, with more cats coming soon!
Bring the smell of the Maine woods into any room with the Balsam Fir Sacks! Collected from the Maine woods, the chipped Balsam tips are dried to keep the aroma for many years to come. The Balsam sacks are made from 100% cotton and tied tightly to form a sack. Put them under pillows, in drawers, cars, or anywhere else you want the scent of Balsam!
The Crafty Cat Handmade by Janet also offers a variety of catnip products! Their Cat Nip Squares are made from 100% cotton and filled with 100% natural catnip. Available in a variety of colors and prints, these toys are perfect for any feline friend.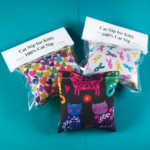 Have a more adventurous kitty? The Cat Nip Pillows are great for giving your cat more exercise! Filled with 100% natural catnip, your cat will love to 'kick' these pillow toys. With many prints to choose from, you can find the one that fits your cat the best!
Crafting products that create memories, The Crafty Cat is eager to bring a variety of products to your store. The Crafty Cat makes it easy for you to find whatever you need to bring a homemade smile to your customers' faces with new and creative designs.
Enjoy special products you can't find anywhere else and add a unique touch to your shop with the help of The Crafty Cat Handmade by Janet.
---