Have you ever wondered why there are so many snow globes when it rains more than it snows in most places? The owners of RainGlobes asked this same question after seeing a variety of snow globes in the Seattle airport. Sparking the epiphany "Let's create a snowglobe that rains"! After several years of developing its new invention, RainGlobes finally found a way to bring its idea to life! Now servicing thousands of retailers across the Northwestern United States and rapidly expanding, they are excited to bring their customers a souvenir item that just makes sense.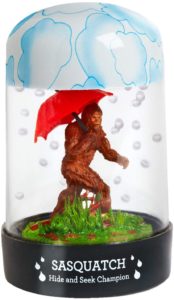 Just flip it, turn it back over, and make it rain! RainGlobes are a fun souvenir item that your customers are sure to love. Find your rainy city from their selection of city-themed RainGlobes! Including rainy locations such as New York City, Paris, Seattle, and more, each globe features famous landmarks making them an iconic addition to any collection. Allow your customers to show off their favorite vacation with a unique product that rains with RainGlobes!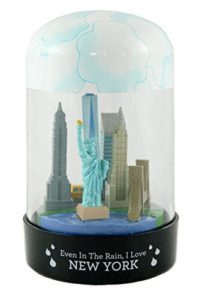 Add to your customers' snow globe collection with RainGlobe's collection of themed RainGlobes! Showcasing themes such as Noah's Ark, Sasquatch, Fishing, and more, these punny RainGlobes are a unique gift that can be enjoyed for years to come! Made with high-end resin and strong ABS plastic, each globe is uniquely designed with the utmost attention to detail, allowing them to stand out from the rest.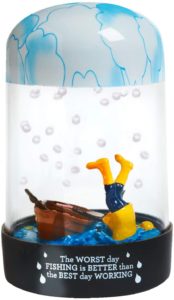 Making the perfect gift for friends and family, RainGlobes are the only globes that rain! This award-winning gift can be adored by anyone at any age and is fit for any occasion. Helping enhance home and office decor, these rainy designs are a fun and interactive way to add high-quality designs to your display space.
RainGlobes unique and charming designs spread cheer to all who use them. Striving to go above and beyond expectations for its customers, RainGlobes provides quality customer service and a product made to last. Find RainGlobes on Amazon or at a retailer near you! Customers across the nation love them, and you will too! Check out RainGlobes and add them to your customers' collection today!
---