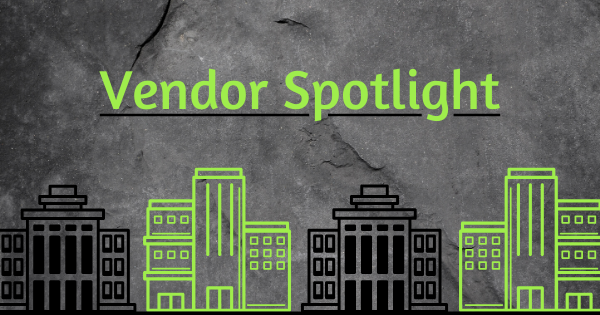 Soundview Millworks was established in 2008 when owner Grant Tanoos and his childhood friend sparked the idea of creating nautically inspired cutting boards as gifts. Through designing a unique cutting board, they knew they could reach a wide variety of customer interests and create a novel gift that would be cherished for years to come. Creating products that people are proud to give and eager to receive, Soundview Millworks produces various wooden boards that are easily personalizable to fit their customers' needs. Showcasing sleek designs that feature a striped maple and mahogany wood pattern along with a cleat handle makes these boards unlike anything you've ever owned.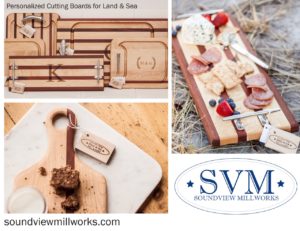 Bringing you high-quality, personalized cutting boards, steak boards, serving boards, and more, Soundview Millworks is committed to its customers' satisfaction. Set apart from the rest, these boards can be personalized to your liking, making them excellent gifts for Christmas, birthdays, anniversaries, and more! Customize the handle, add a name, monogram, wedding date, or logo to make a unique gift that won't be forgotten. Keeping your hobbies in mind, they offer 16 different handles that feature everything from airplane propellers, golf tees, horse bits, sea horses, and so much more. Invest in your loved ones this holiday season and give them a personalized cutting board from Soundview Millworks.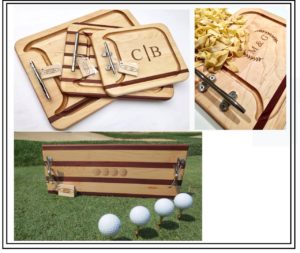 Not only do boards from Soundview Millworks make incredible gifts for your loved ones, but they also provide a practical and stylish way to enjoy your favorite snacks while you gather with friends and family. Soundview Millworks's 15 by 20″ steak boards are the perfect tool to help you carve your favorite cut of meat. Featuring large juice grooves, you never have to worry about making a mess on your countertop. Not only are these steak boards great for meats, but they also serve as incredible charcuterie displays! With much versatility, this is an addition to your kitchen that you don't want to miss. Looking for something a little smaller? The 7 1/2 by 20″ serving board is a huge hit for families across the United States. Including 2 handles, this board allows you to serve your guests with ease.
Soundview Millworks is here to help you and your family enjoy lasting memories with high-quality products that will bring a smile to your face for years to come.
---