Summer is the time for enjoying the great outdoors. Priority #1 one for many people is to get out in the sun and fresh air to beautify their own backyards. Offer them quality products that range from functional to uniquely expressive – sometimes both! If you are wondering what's going to be big this year, take a look at our outdoor favorites for summer.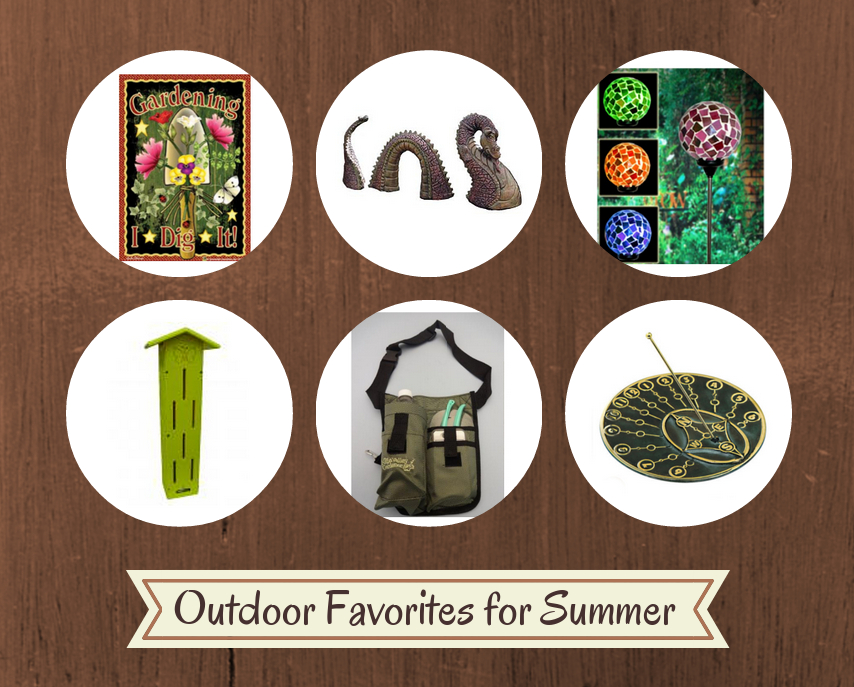 House flags are very popular and change with every season so stock up at Jeremiah Junction.
From traditional lions and bird baths to unique lawn ornaments, D & D Concrete delivers long-lasting quality decor.
Whether customers want to light their garden path or add the summery tones of windchimes, Keen International has it covered.
Bird's Choice offers up everything a nature lover and bird watcher dreams about.
Garden essentials that are fun and functional from Dorothy Biddle Service.
From stunning gazing balls to firepits to timeless sundials, Rome Industries has a great variety of functional and decorative outdoor products.