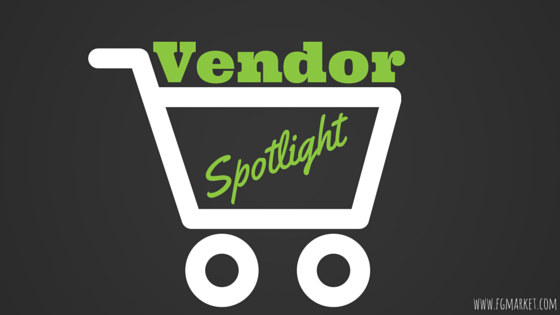 Enjoy the benefits of essential oils that have been tested by time with the Amish Origins Deep Penetrating Pain Relief products!
For three generations, Joshua Hansen's family has owned Amish Origins, providing pain relief through creams and ointments.
"The original formula was developed in Amish Country in Ohio," Hansen said. "We now use those same essential oils in all our products."
The Amish avoid fads and quick fixes and instead focus on sticking with what works. Pine, camphor, wintergreen, and eucalyptus blend together for healing powers the Amish have known about for years. Today, Amish Origins uses that blend to soothe joints and muscles.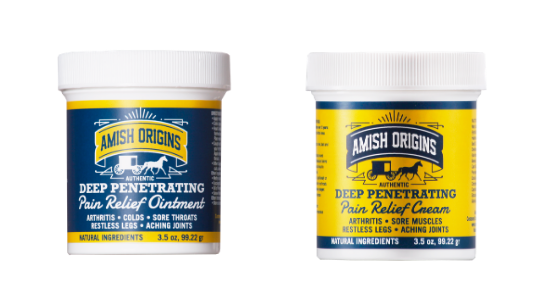 The pain relief ointment penetrates deeper and provides long-lasting and therapeutic relief. Bring it along for a strenuous hike, keep it handy in a gym bag, or simply stash some on the coffee table for those everyday aches and pains! This ointment is perfect for anyone with sore muscles. For a formula that absorbs more thoroughly, try the greaseless cream. With a water base, it applies more like a lotion and absorbs more quickly into the skin.
"I have osteoarthritis and after rubbing it in a couple of times in a 20 minute period the pain is greatly diminished," one customer said. Another customer even went pain-free for an entire day after using Amish Origins!
As the cold, winter weather starts to move in, don't forget about the Lip Doc! This medicated formula was created to heal chapped lips for those who spend the majority of their time outdoors. Get instant relief from dry skin and also protect your lips from the sun: Lip Doc comes with SPF 15!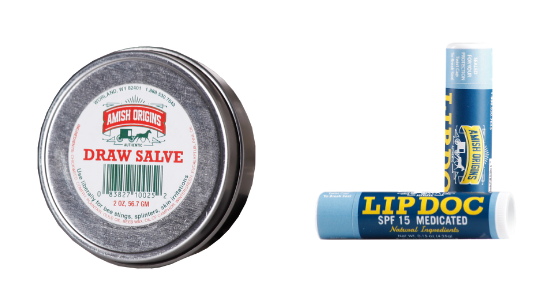 Amish Origins also has the rest of your body covered. The All Natural Draw Salve is available in an easy to carry 2-ounce tin and is just what every outdoorsman needs. This formula can draw out pain from bee stings, sores, and skin irritations, and even help remove splinters or other foreign objects!
Sore muscles and skin irritations are a nuisance but Amish Origins has found a soothing, healing solution for those everyday pains. Grab some ointment and cream today and begin living a pain-free life!
---