All of your customer's use personal care products. Lotions, body creams, lip balms, the list goes on. So what better items to carry in your store and at your front counter? Of course, the secret to getting customers to buy your stock is by stocking the best. And that means you need to check out Paige Meadows!
All The Best Ingredients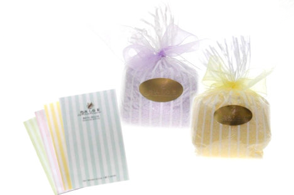 The first thing to look at when considering a line of products is its quality. This company prides itself on using only the best ingredients for its personal care line in proprietary formulations your customers will love.
For example: their hand creams are concentrated and contain a high grade seed oil called Meadowfoam. The oil forms a membrane to prevent moisture loss leaving hands feeling soft, even after hand washing. And because their hand creams are so concentrated, only a small amount is needed for an application. This ensures that your customer gets the most bang for their buck.
But it doesn't end with hand creams. They carry hand lotions, hand washes, body cream, foot cream, body wash, soaks, meadowfoam oil, scrubs and lip balms, everything your customer needs!
Intoxicating Aromas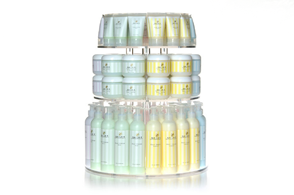 Once you've established that the product has quality ingredients, you have to be sure that it comes in a variety of aromas to entice your clientele. If it's intoxicating aromas you're looking for, you need look no further.
This company carries a broad selection that includes their signature scent, Paige, which carries a light pear scent. They also have sunburst, a refreshing splash of citrus, sapphire spring, a seductive interplay of woods and floral notes, meadowsweet which embodies raspberries, cranberries and currants warmed with vanilla and many more. They even have unscented!
So if it's the best in personal care products your customer's crave, sate their desire with Paige Meadows!