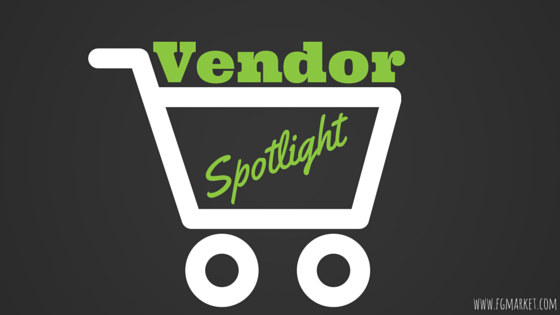 Ben Alden Watford is a man of many talents. With a background in education ranging from secondary through university to author of seven books in a variety of topics, there is an art form that Watford has grown into a successful business–pottery.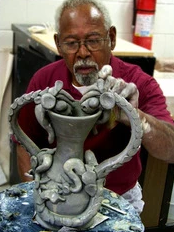 A North Carolina native, Watford began his love of pottery at a young age. As a child, he remembers being surrounded by clay. "You couldn't walk anywhere without getting it all over your shoes," said Watford. But when you mixed the clay with water, it opened a world of possibilities.
From dragon vases and elephant teapots to traditional designs, Watford's creations have grabbed the attention of both tourists and galleries. Watford's "ugly face jugs" are the main attraction due to their historical background.
Prior to the Civil War, slaves were denied headstones for their graves, so in their spare time, artisan slaves would make face jugs. Factory owners allowed the slaves to fire any pots of their own, from their own clay, as long as they could fit between the owners' pots. These jugs were placed as headstones not only to mark the grave but also to ward off evil spirits. "So the uglier, the better," said Watford.
Whether you are looking for a pop of color in Watford's bright red vases or a representation of a time long past in his "ugly face jugs," Big "W" Hobbies carries a variety of potter options with a whole lot of history.