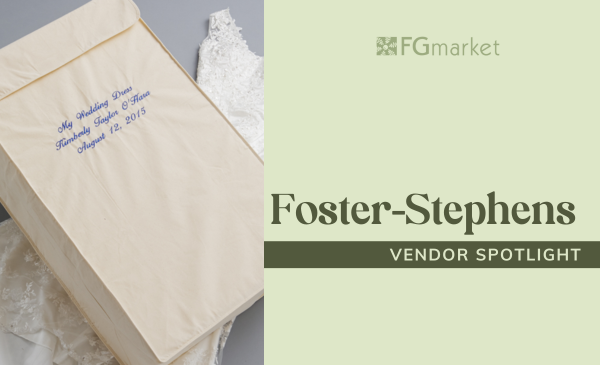 Let Foster-Stephens help preserve your most precious memories!


Foster-Stephens got its start in 1936 when Elmer "Bill" Jones decided to sell posters and other advertising materials to dry cleaners. It wasn't until 1947 that wedding gown preservation boxes were added to their product line. Over time, that product line expanded to 7 different sizes and various colors. Now, three generations and 90 years later, Foster-Stephens thrives in making archival textile storage bags and boxes for heirlooms and garments! Foster-Stephens serves a diverse clientele consisting of dry cleaners, museums, cinema and costume archivists, as well as individuals interested in preserving their heritage. Their beloved keepsake boxes and garment storage bags have stored everything from wedding dresses to military uniforms to family keepsake quilts.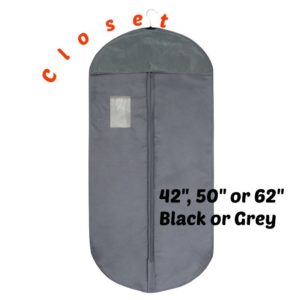 A beautiful way to commemorate the biggest moments of your life is by preserving something special from the day! Their Bridal Boxes come in many styles and shapes fit for any bride, ranging from subtle sophistication with an acid-free corrugated line to a more colorful decorative handmade line. Aside from boxes, they also offer acid-free 100% cotton muslin suit bags that are ideal for storing suits, furs, coats, jackets, and more!
Every parent wants to hold onto precious pieces throughout their child's life, especially when associated with important milestones like a child's Christening! Foster-Stephens' baby boxes are perfect for storing Christening outfits and other sentimental garments. There's no better way to preserve those pieces of childhood!
There's a reason why Foster-Stephens' preservation boxes are so popular—they're practical and they work! Their product line is made entirely out of archival-grade materials, so they are safe for all kinds of textiles. The Classic Style Boxes come with the basics for preserving and are available in pink, glossy white, and stylish gold. Their two most popular sizes are their traditional box, with dimensions of 32 ½" x 19 ½" x 7 ¼, and their deep box, which is 3 inches deeper at 32 ½" x 19 ½" x 10 ¼. Each box also comes with a packing and preservation guide to help ensure whatever is stored remains pristine for years to come!
Foster-Stephens is committed to helping store your most treasured heirlooms with museum-quality preservation methods!
---